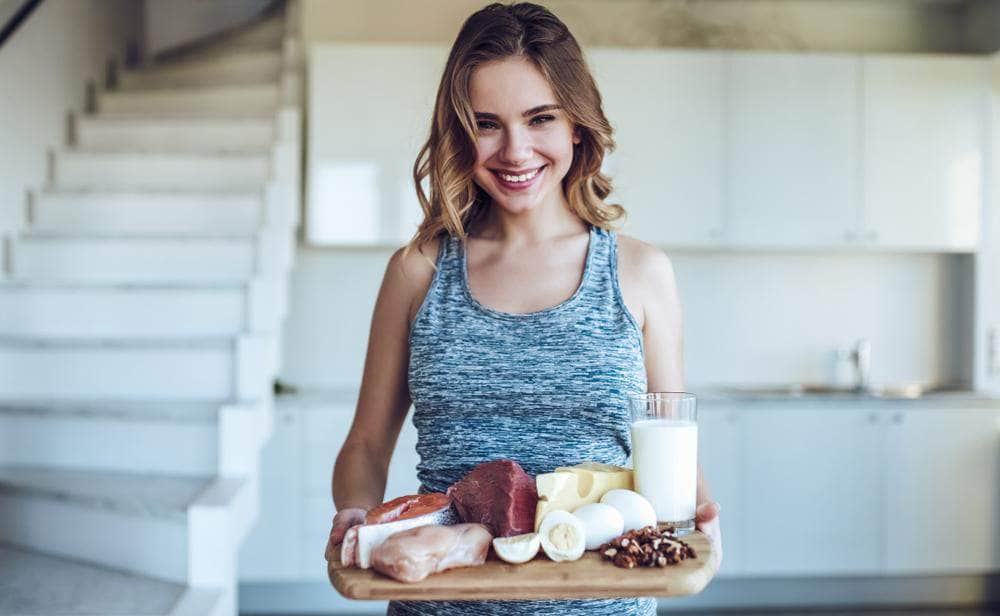 By Charlene Nieves
The key to a healthy life is getting enough protein every day. However, many people struggle to find and incorporate it into their diets. Here are 5 delicious ways to incorporate protein into your life:
Greek Yogurt
Nonfat Greek yogurt contains 17 g of protein which is more than any other variation of yogurt. It has an amazing creamy texture that can be eaten alone, substituted or mixed with other foods. It also makes an incredible snack if you're trying to lose weight!
Obvi Collagen Protein
Obvi Collagen Protein is an advanced collagen formula that provides 10 g of protein. It also contains 10 g of Hydrolyzed Grass-fed Bovine Collagen Peptides, Biotin, Vitamin C & E, Calcium, Iron and Magnesium. Obvi can be consumed in different ways (click here to find out!) so you can always find a way to incorporate it into your diet.
Meat
Meat is an excellent source of protein! Eating one cup of a lean piece of chicken provides 38 g of protein. With so many delicious ways to cook, you'll never go wrong with incorporating chicken into your diet. Avoid frying your chicken and instead bake, grill or boil for a healthier alternative. Another tip is to remove the skin to stay away from all of that excess fat.
Make a Shake
Adding protein to your shake or smoothie will satisfy your nutrition goals while also satisfying your sweet tooth! You can make your favorite drink and add Obvi Collagen Protein to give you those 10 g of protein and other nutrients. Shakes can be enjoyed during breakfast, lunch and/or dinner therefore it is easy to incorporate into your daily life. If you want to check out different shake and smoothie recipes, click here!
Vegan Options
Vegan lifestyles can tend to lack in protein consumption thus it is important that you go out of your way to find food options with high protein. Tofu is a great source of protein because it provides 10 g and can be cooked in a variety of different ways. Tofu can be eaten alone or incorporated into different meals such as soup, salads, stir fry and even desert! Other high protein vegan options include lentils, beans, nuts, vegetables, soy milk, etc.