To Current & Past Obvi Customers,
We writing this letter to you today to let you know that we have made some MAJOR improvements to our best selling collagen proteins - that we believe will make many of you excited.
You must be wondering why we would make changes to our best selling products? Well, it's what we do - we listen.
We surveyed 10s of thousands of you and asked for your honest feedback and here is what we heard regarding our Fruity Cereal, Cocoa Cereal and Cinna Cereal Super Collagen Protein:
The Product is WAY TOO Sweet!

It tastes HORRIBLE!

It overpowers my coffee due to the sweetness.

It's so sweet I cant take more than two sips.

This belongs in the trash.

I love all the other Obvi products but the collagen is just way too sweet.

I cant stand the taste of cocoa cereal, it's it doesn't even taste like cocoa.

It tastes fake and metallic, how does anyone enjoy this?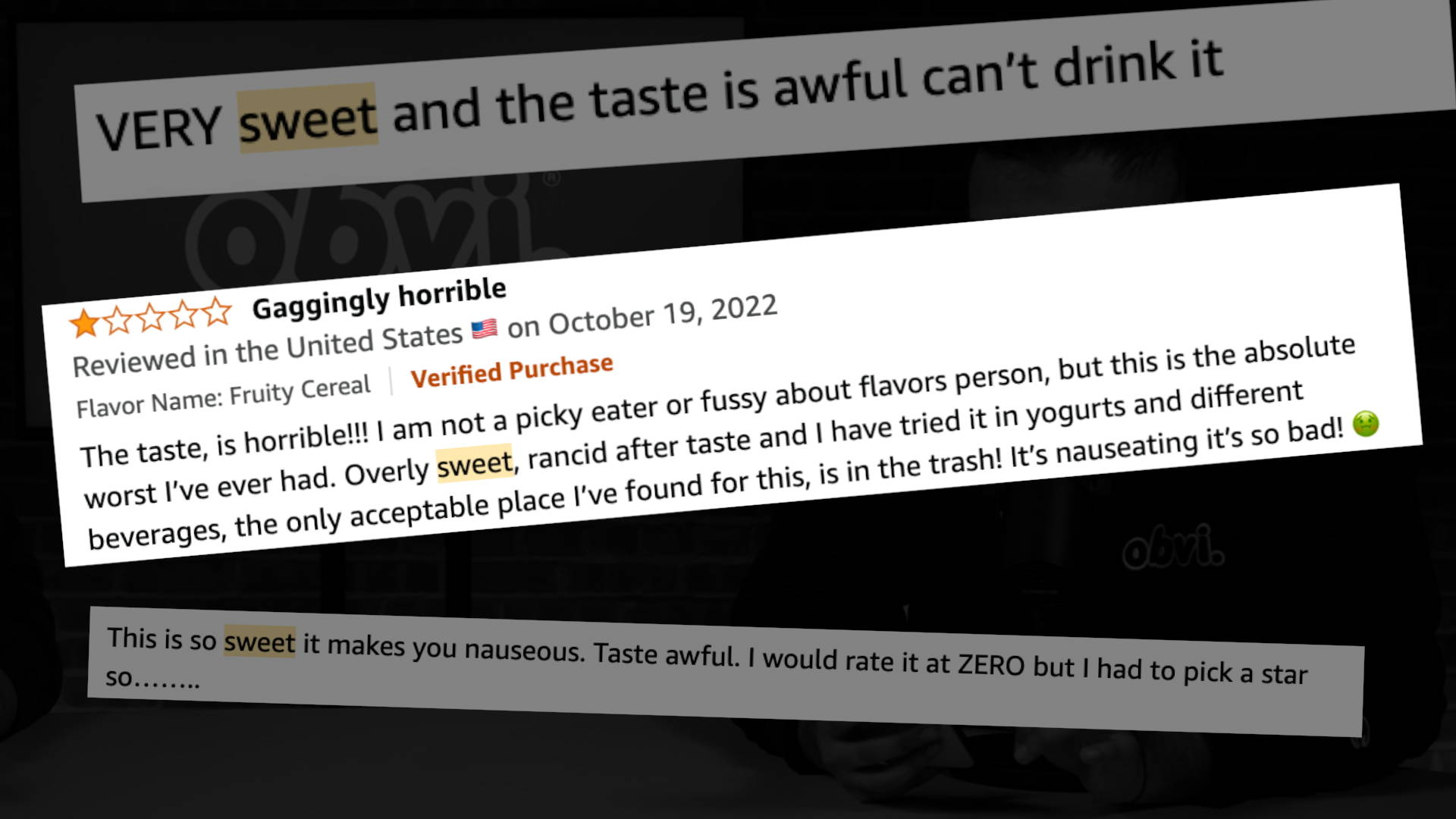 We get it, some of our flavors are on the sweeter end.
So we went back to the lab.
We ran through 34 new sample variations.
And we created what we believe to be the PERFECT Fruity Cereal, Cocoa Cereal & Cinnamon Cereal Super Collagen Protein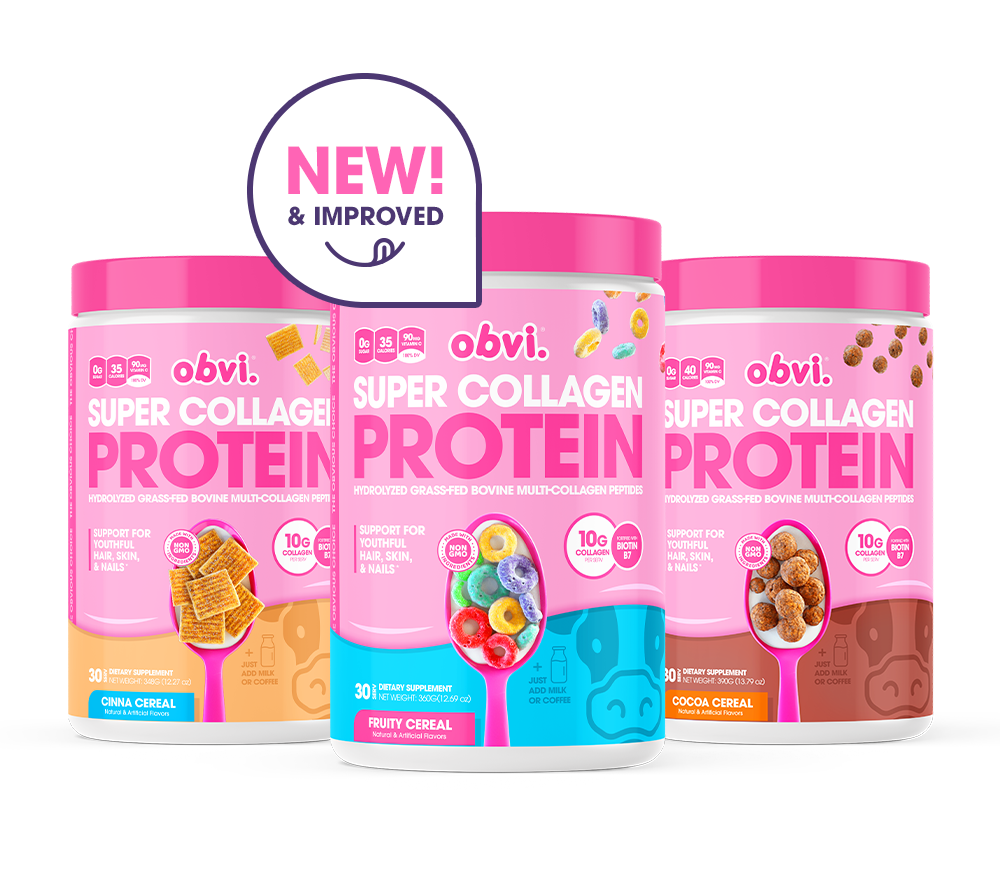 We always strive to provide our customers with the highest quality products and services, and we have taken feedback from our valued customers like you to make some changes to our best selling Super Collagen Protein flavors. We believe these improvements will enhance your overall experience and we would like to invite you to give us another try - and if you don't like it - keep it on us, yes - really. If you don't like it this time around, we'll refund you your money no strings attached.
In addition, as a token of our appreciation, we would like to offer you a 30% Discount to use on any of the 3 New & improved flavors. This offer is valid for a limited time, so please be sure to take advantage of it soon.
We understand that you may have had a negative experience in the past, and we want to ensure that we have the opportunity to regain your trust and loyalty. We hope you will give us another chance and we look forward to serving you again soon.
If we cannot elevate your experience with the new and improved versions, keep the product on us - we'll send you your money back, that's how much we trust our hard work for our customers.
Please feel free to reach out to us if you have any questions or concerns. We are always here to help.
Best regards, Obvi Founders Obvi HQ