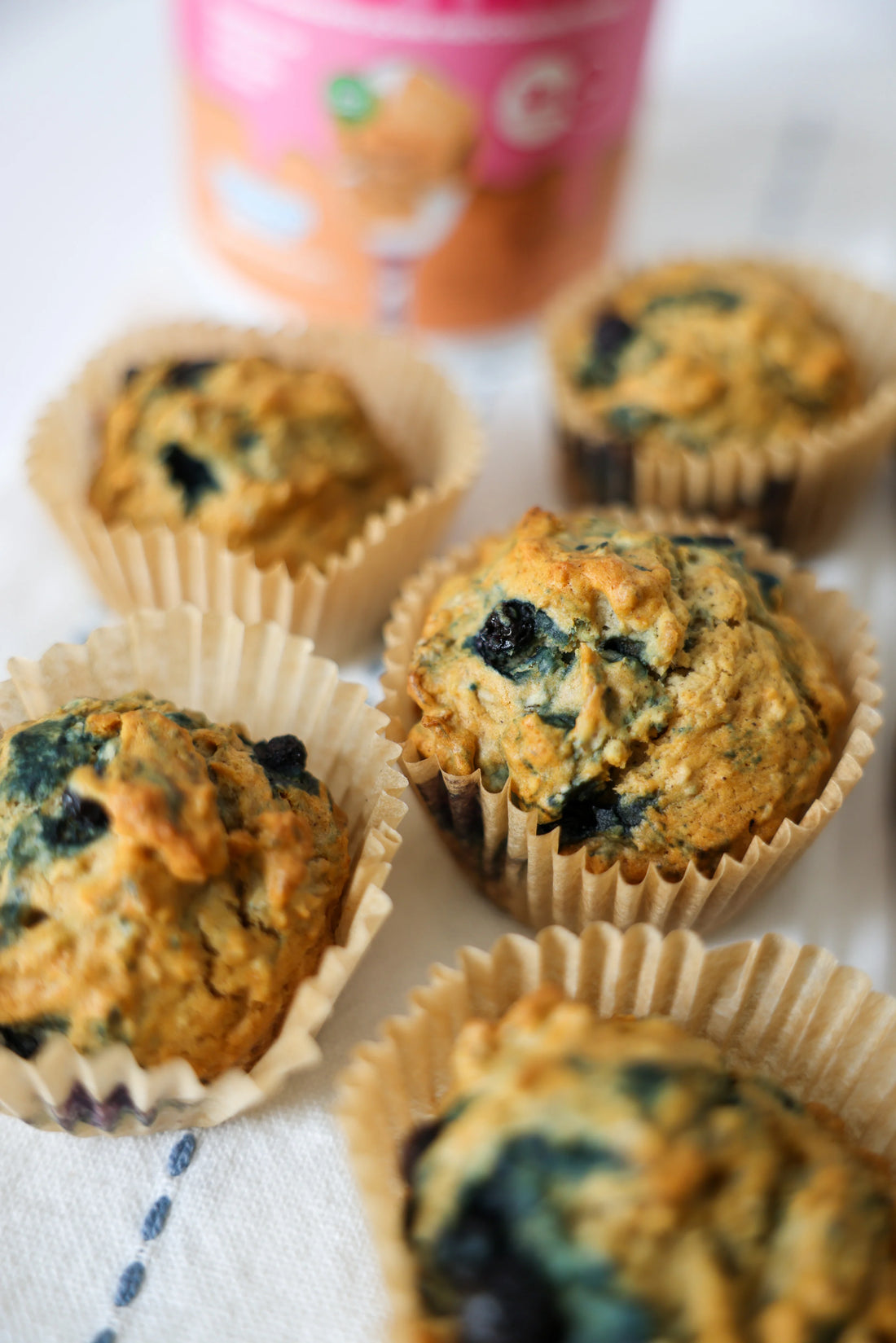 INGREDIENTS
1 cup milk of choice
1 cup old-fashioned oats
1 cup all-purpose flour or 1:1 gluten-free flour
2-3 scoops Obvi Protein Collagen Powder, Cinna Cereal Flavor
1 tsp baking powder
½ tsp baking soda
½ tsp cinnamon
½ cup butter or coconut oil, melted
½ cup honey
1 egg
1 tsp vanilla extract
1 cup frozen wild blueberries
INSTRUCTIONS
Fill a muffin tin with liners and set aside.
In a small bowl, stir in oats and milk and let sit for 20 minutes or until oats absorbed most of the milk.
Preheat oven to 400F.
In a large bowl, add flour, collagen powder, baking powder, baking soda and cinnamon. In a small bowl, whisk together butter, honey, egg and vanilla. Add wet ingredients into the dry and combine. Stir in oats and milk and fold in blueberries. Spoon mixture into cups all the way to the top. Place in oven for 5 minutes at 400F then reduce oven to 350F. Cook for another 15 minutes or until toothpick comes out clean. Serve warm with extra honey if desired.