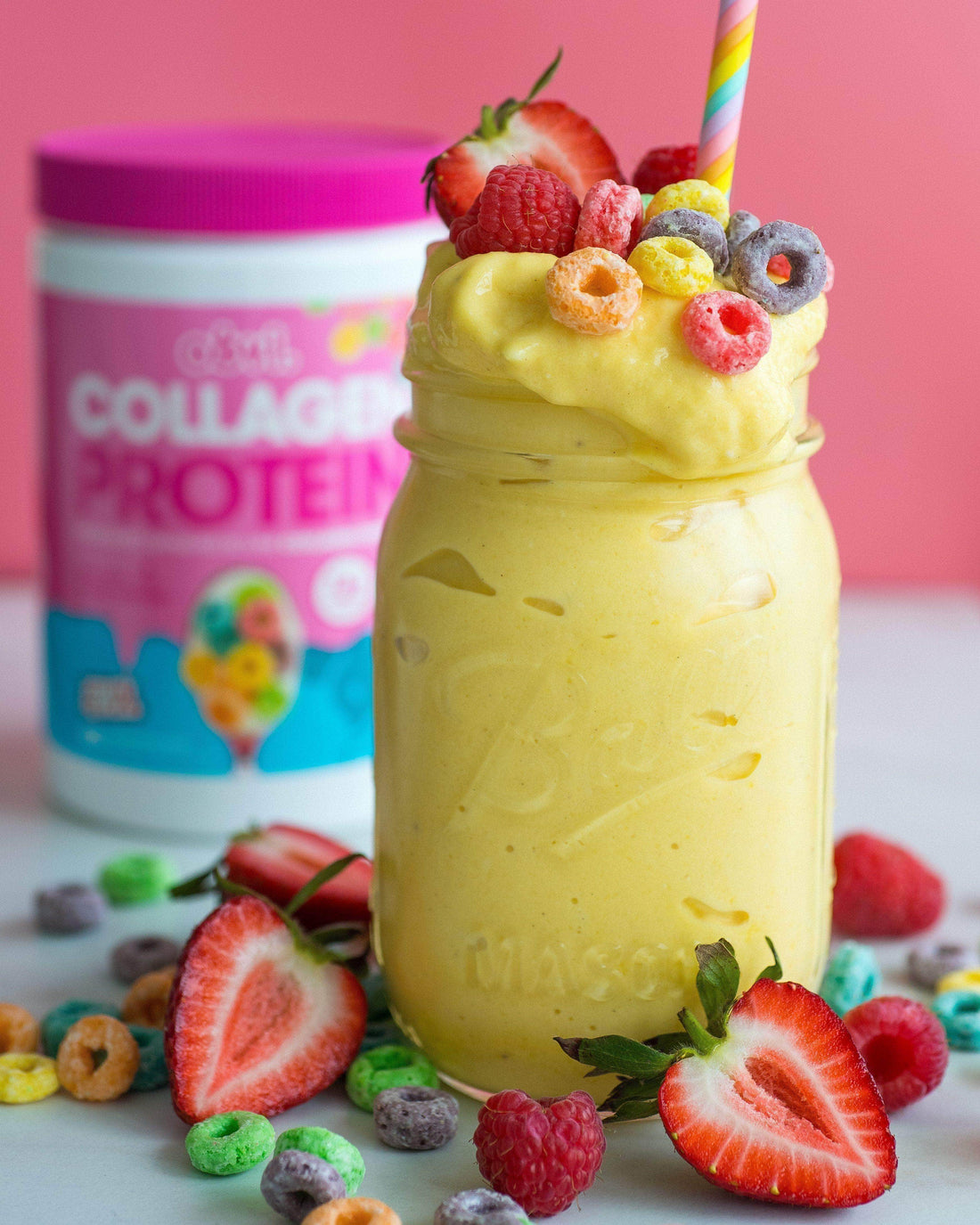 INGREDIENTS:
1 cup strawberries (fresh or frozen)

1 cup frozen pineapple chunks

1/2 cup frozen mango chunks

1 banana

1 cup almond milk
INSTRUCTIONS:
Peel banana and remove tops from strawberries (if using fresh). Add to blender with frozen mango, frozen pineapple, almond milk (or milk of your choice), and 1 scoop of

Obvi Fruity Cereal Collagen Protein

Blend on low speed for 30 seconds to break up large chunks of fruit, then on high speed for 1 minute, or until smooth.

Enjoy!