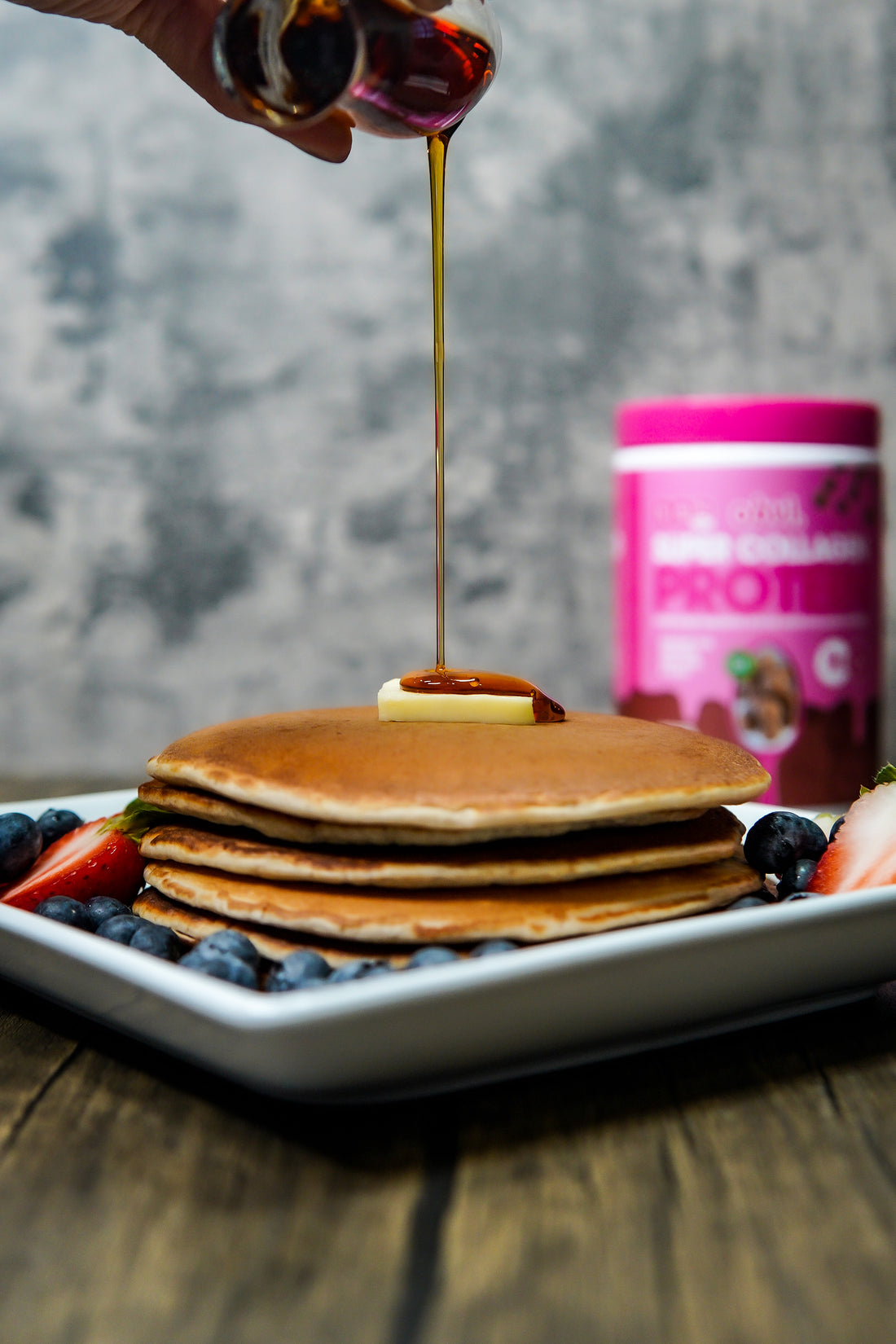 Serves: 2
Instructions
In a small bowl, whisk together flour, baking powder, and Obvi Super Collagen Protein Powder. In a large measuring cup, whisk together the milk, egg, oil, and the vanilla. Stir the wet ingredients into the dry ingredients just until combined.
Heat a nonstick skillet on medium heat.
Using a 1/3 cup measure, scoop out batter onto the preheated the skillet. Cook until bubbles appear across the surface, and then flip to cook the second side until golden brown. Repeat with all remaining batter.
Serve with maple syrup, butter and fresh berries.
Ingredients
1 cup all-purpose flour

2 teaspoons baking powder

2 scoops Obvi Super Collagen Protein Powder, Cocoa Cereal

1 cup milk of choice

1 large egg

1 tablespoon oil

½ teaspoon vanilla extract

maple syrup, for serving

salted butter, for serving

fresh berries, for serving