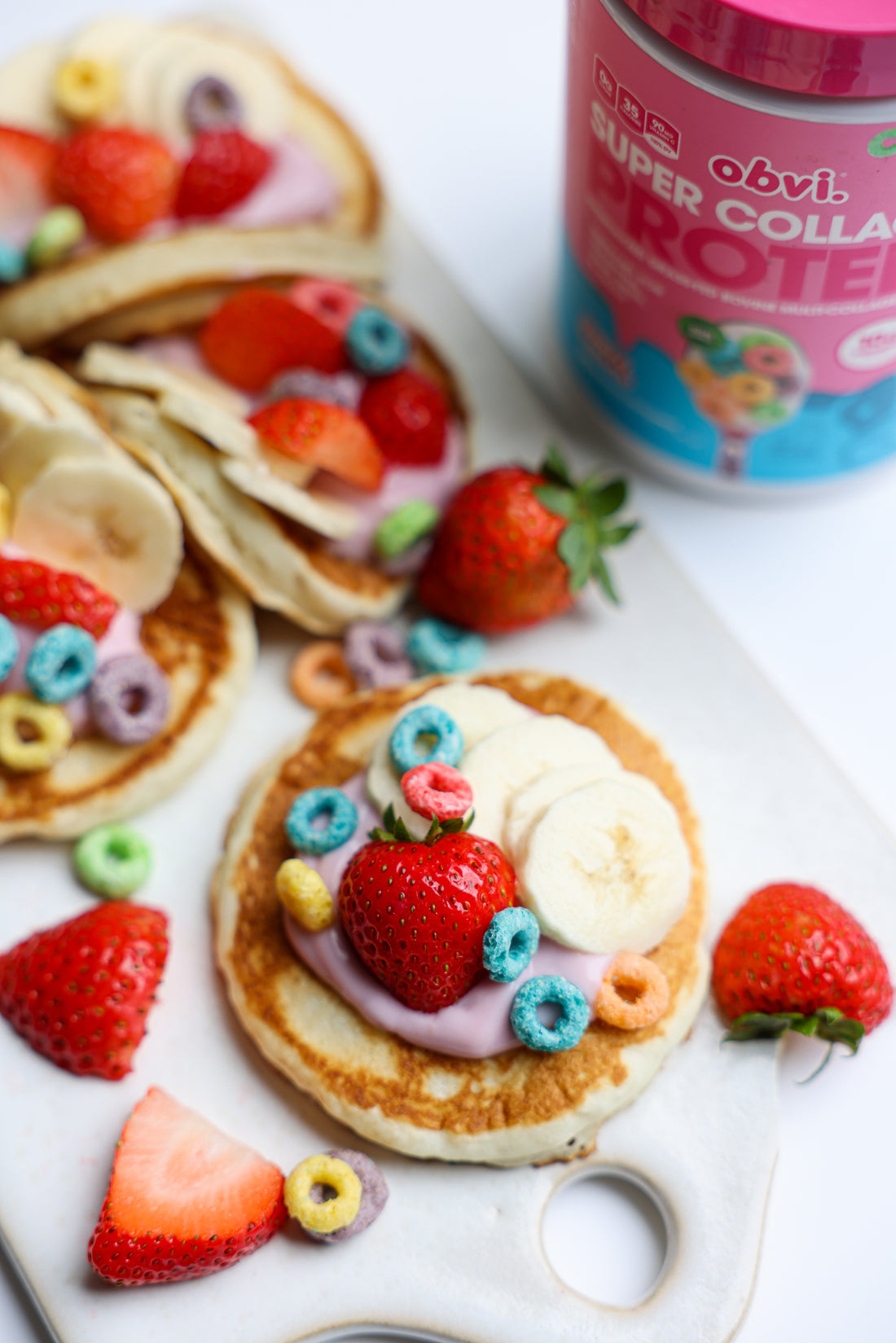 Makes 6
INGREDIENTS
Pancakes:
¾ cup whole wheat or all-purpose flour
2-3 scoops Obvi Protein and Collagen Powder, Fruity Cereal
1 tsp baking powder
¼ tsp baking soda
¼ tsp salt
1 egg
¼ cup applesauce
½ cup milk
1 tbsp honey
1 tbsp unsalted butter, melted
Toppings:
Cherry yogurt
Sliced bananas
Sliced strawberries
Fruity cereal
INSTRUCTIONS
In a large bowl, whisk together flour, Obvi powder, baking powder, baking soda and salt and set aside. In a medium bowl, combine egg with applesauce, milk and honey. Whisk in melted butter. Pour wet ingredients into the dry until just combined, do not overmix. Heat up griddle and lightly grease with cooking spray or melted butter. Make small pancakes by pouring batter on the hot griddle then flipping until golden brown on each side. Immediately fill with yogurt and toppings. Enjoy!