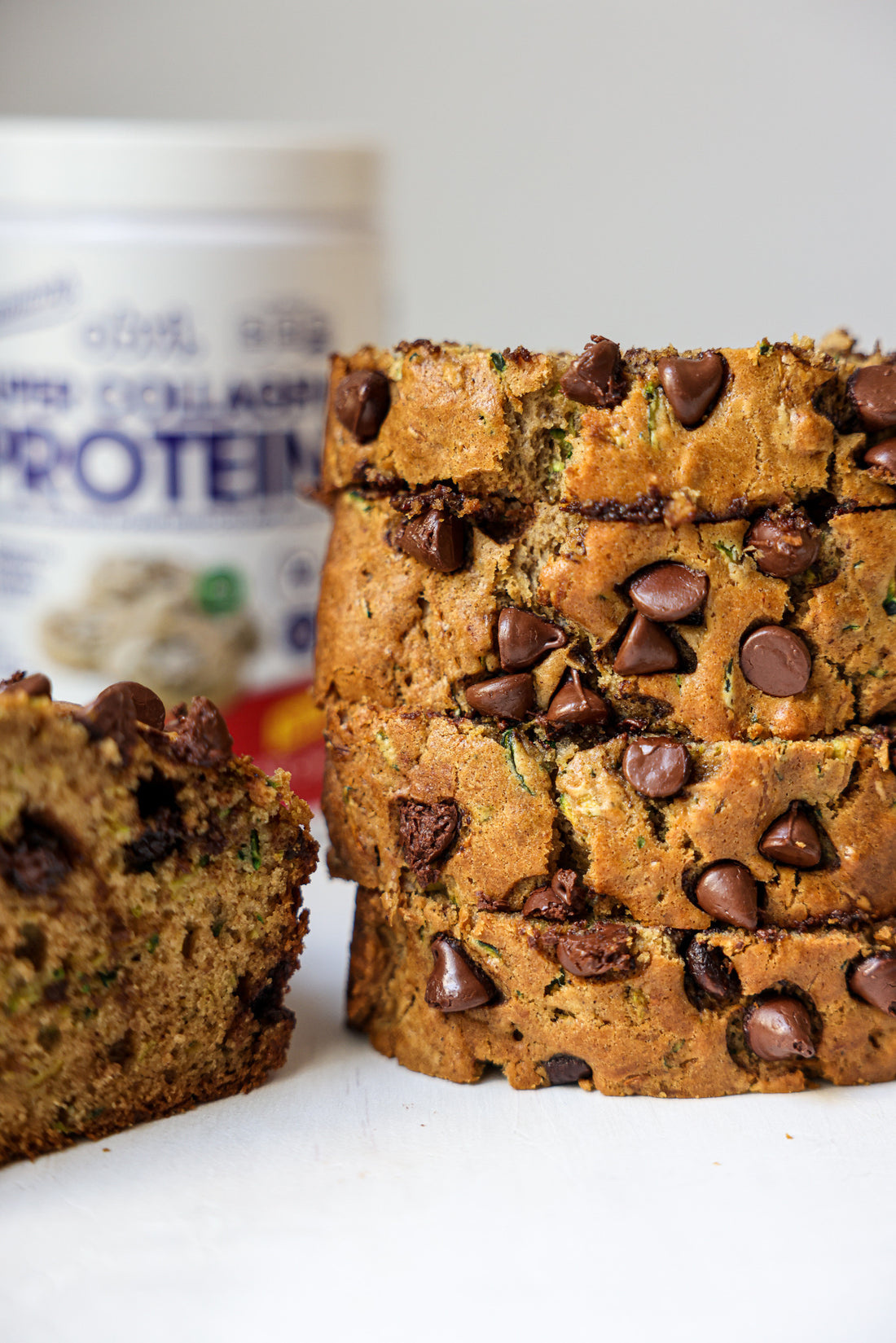 INGREDIENTS
1 ¼ cup all-purpose flour or whole wheat flour
2 scoops Obvi Protein and Collagen Powder, Entenmann's Flavor
1 ½ tsp baking powder
½ tsp baking soda
1 tsp ground cinnamon
¼ tsp ground cloves
½ tsp salt
½ cups brown sugar or coconut sugar
2 large eggs
½ cup unsalted butter, or coconut oil, melted
2 cups zucchini, shredded and drained of liquid
1 tsp vanilla
1 cup chocolate chips
INSTRUCTIONS
Preheat oven to 350F. Grease a 9X5 loaf pan with coconut oil or nonstick spray and set aside.
In a large bowl, mix flour, Obvi, baking powder, baking soda, cinnamon, cloves and salt. Set aside.
In another large bowl, whisk brown sugar with eggs, butter, zucchini and vanilla. Mix well then stir in dry ingredients until combined. Sprinkle half the chocolate chips in the mixture. Pour into prepared loaf pan then sprinkle remaining chocolate chips on top. Bake for 50 minutes, check for doneness with a toothpick. Remove from oven and let sit in pan for 10 minutes before removing. Cut into slices and enjoy!