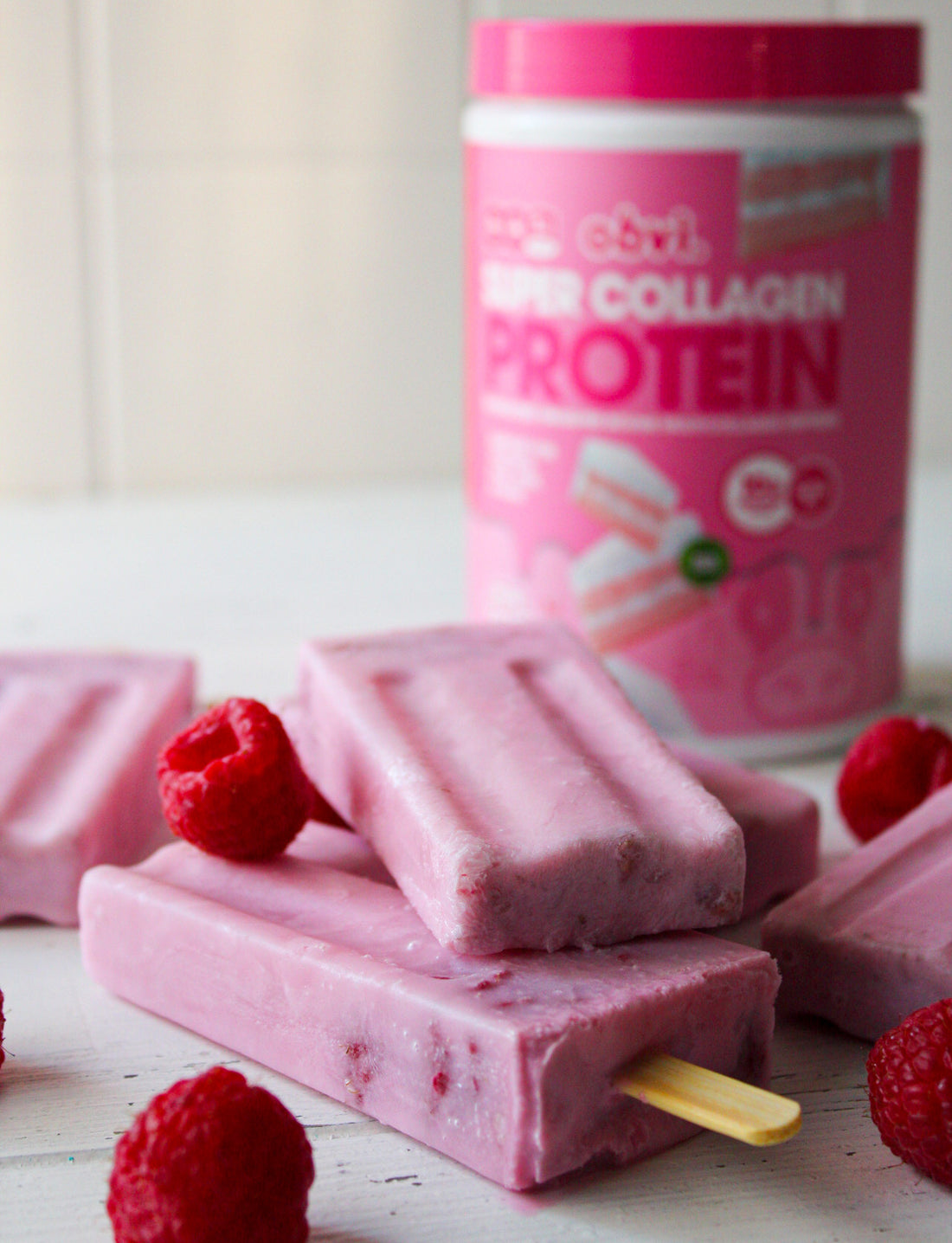 INGREDIENTS:
1 cup creamer of choice
½ cup milk of choice
½ pint raspberries chopped
1-2 scoops of Obvi Pink Velvet Collagen and Protein powder
1 drop pink food coloring, optional
INSTRUCTIONS: 
In a large bowl, mix creamer and milk together. Whisk in raspberries and collagen until no clumps remain. Add in food coloring if desired. Allow to sit a minute or two so no bubbles remain. Pour into popsicle molds, add sticks and let set in freezer for 4-6 hours.