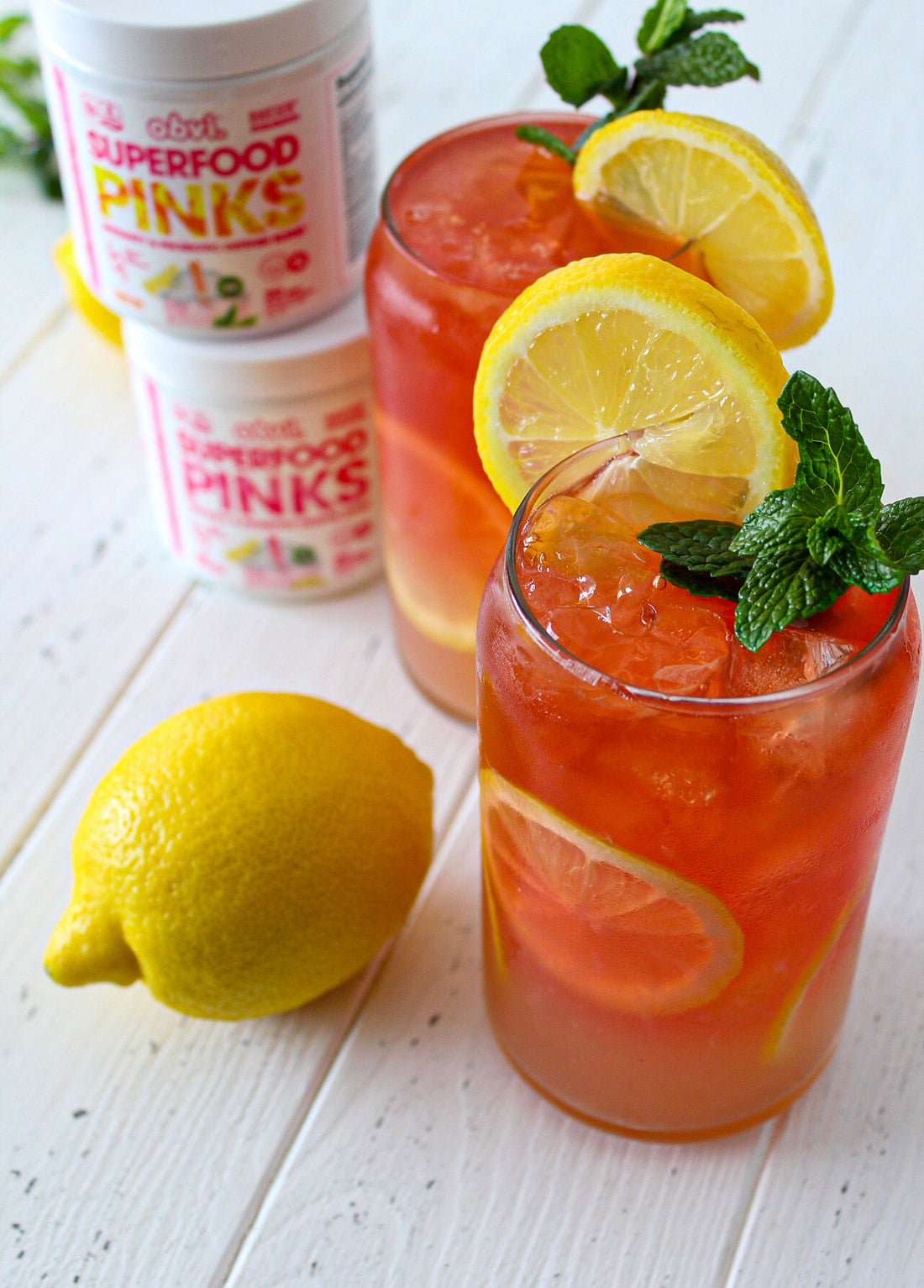 Ingredients: 
Lemonade:
4 fresh lemons
1/3 cup honey
4 cups cold water
2 scoops Obvi Pink Lemonade Probiotic Powder
Iced Tea:
2 passion tea bags
4 cups hot water
2 scoops Obvi Iced Tea Probiotic Powder
Lemon wedges, for garnish
Instructions:
Juice the lemons and add lemon juice, honey and Obvi Pink Lemonade powder to a blender and pulse. Pour into a jug and place in the fridge. Brew tea in hot water. Let come to room temperature then add Obvi Iced Tea Powder and stir. Place in the fridge. Fill two glasses with ice then pour in lemonade, then top with tea. Garnish with lemon wedges.