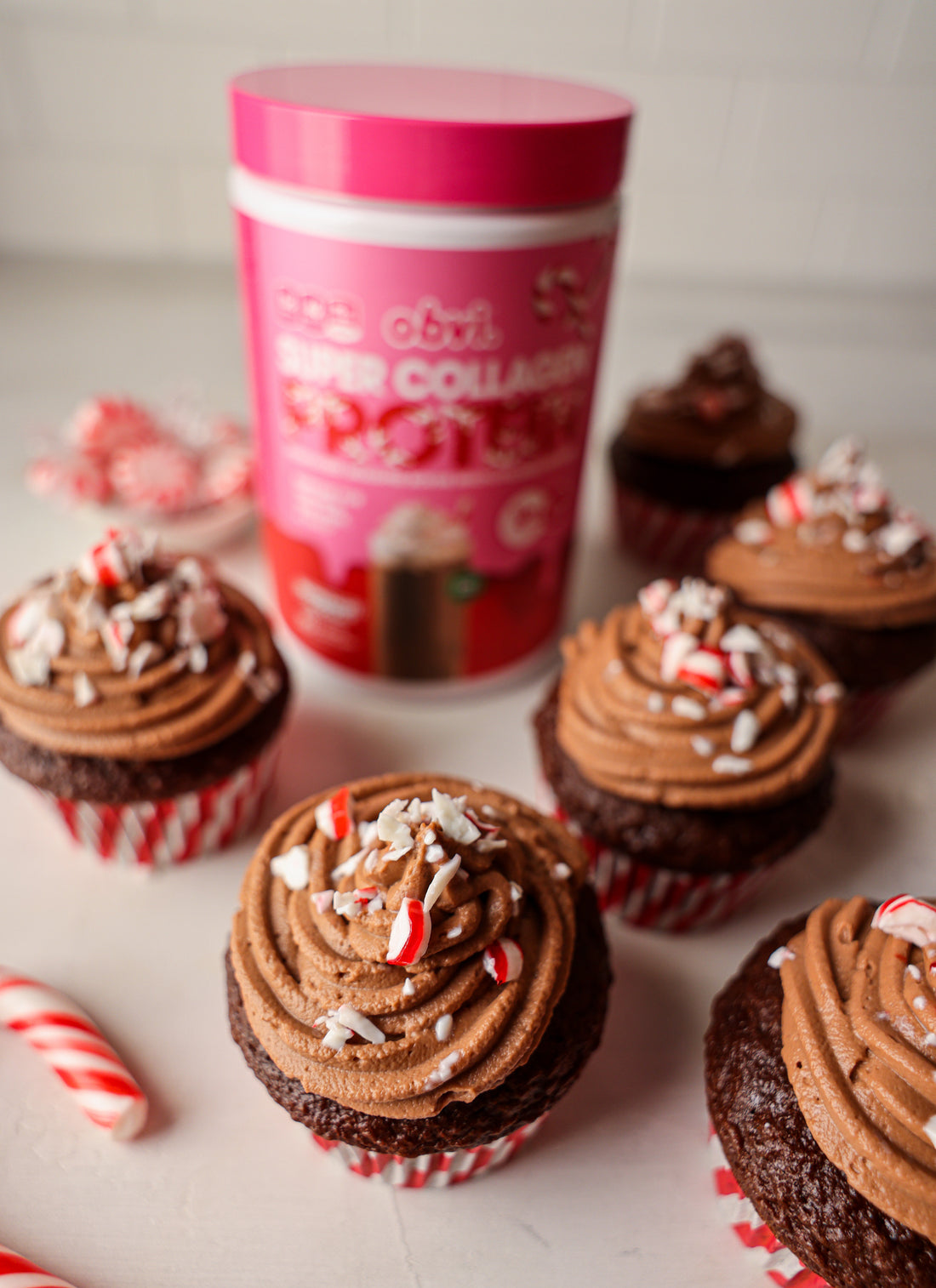 Makes 6
INGREDIENTS
Chocolate Cupcake:
1 cup dates (about 10), pitted 
1 cup warm water
1/3 cup cocoa powder
1 tbsp baking powder
1 tsp vanilla extract
1 pinch salt
1 cup oat flour
¼ cup almond milk
Chocolate Peppermint Frosting:
2 cups plain Greek yogurt
1-2 scoops Obvi Collagen Protein Powder, Peppermint Mocha Flavor
¼ cup sugar free, fat-free instant chocolate pudding mix
2 tbsp almond milk
Crushed peppermint patties or candy canes, for topping
INSTRUCTIONS
Preheat oven to 350F. Line muffin tin with 6 liners and spray with nonstick spray. Combine dates and water in a blender and blend until smooth. Add the rest of the cupcake ingredients and blend until just combined. Divide batter into your cupcake liners until full and level. Bake for 25 minutes. Remove from oven and let cool for 10 minutes. 
Make the frosting by mixing all ingredients in together in a bowl. Cover and refrigerate 30 minutes. Add to piping bag and pipe onto cupcakes. Sprinkle with crushed peppermint patties and serve!