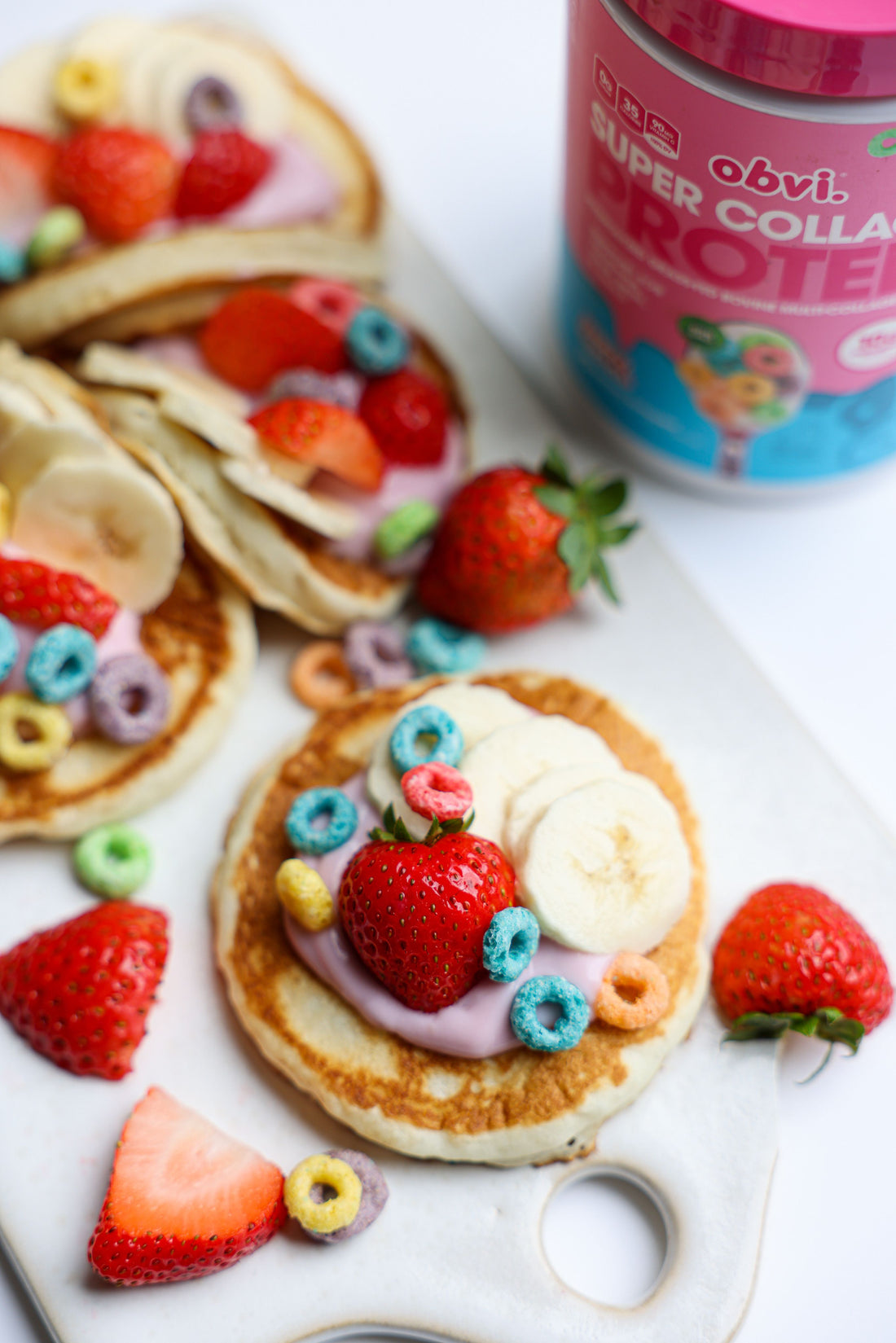 Ingredients:
1/2 cup oat flour
1/2 cup almond flour
1/2 cup Obvi's Fruity Cereal Super Collagen Protein Powder
1 tsp baking powder
1/4 tsp salt
1/2 cup almond milk
2 eggs
1/2 tsp vanilla extract
1 tbsp honey - Optional
Cooking spray
Instructions:
In a large bowl, whisk together the oat flour, almond flour, Obvi's super collagen protein powder, baking powder, and salt.
In a separate bowl, whisk together the almond milk, eggs, vanilla extract, and honey.
Add the wet ingredients to the dry ingredients and mix until well combined.
Heat a non-stick skillet over medium heat and coat with cooking spray.
Pour 1/4 cup of batter onto the skillet for each pancake.
Cook for 2-3 minutes until bubbles appear on the surface of the pancake, then flip and cook for another 1-2 minutes on the other side.
Repeat with the remaining batter.
Serve the pancakes with your favorite toppings, such as fresh fruit, nut butter, or maple syrup.
Enjoy your delicious and protein-packed pancakes!
Approximately each pancake is 115 calories. Keep in mind that the calorie count may vary slightly depending on the specific ingredients used and the size of the pancakes.