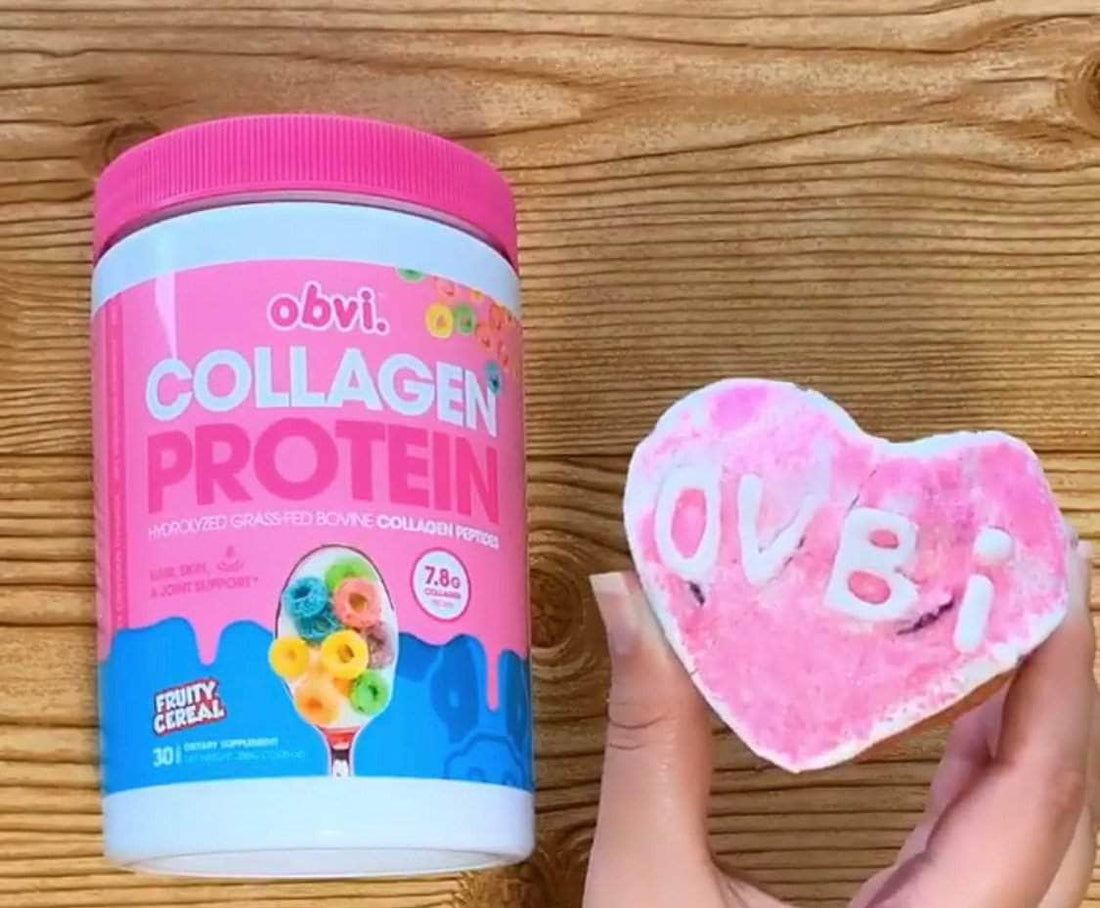 MAGICAL COLLAGEN COOKIES
FULL RECIPE by @tmc_reviews
WHAT YOU'LL NEED:
1 Egg
1tbs vanilla
1 cup oats
1 cup cashews
1/4 sprinkles
1 cup dried cranberries
6 tbs unsalted butter
*Room temperature*
1 cup all-purpose flour
1/2 cup granulated sugar
1/2 cup Pink decorative sugar
1 scoop Obvi Fruity Cereal Collagen Protein
Decorative icing is optional*
INSTRUCTIONS:
1. Preheat oven to 350
2. Combine all ingredients in a large bowl, mix well, if dough isn't sticking together add 1 tbs. of water until it reaches desired consistency
3. Form balls, place on baking sheet 2 inches apart and flatten slightly
4. Bake for 8-10 minutes
5. Let cookies cool on pan for 2-3 minutes
ENJOY!