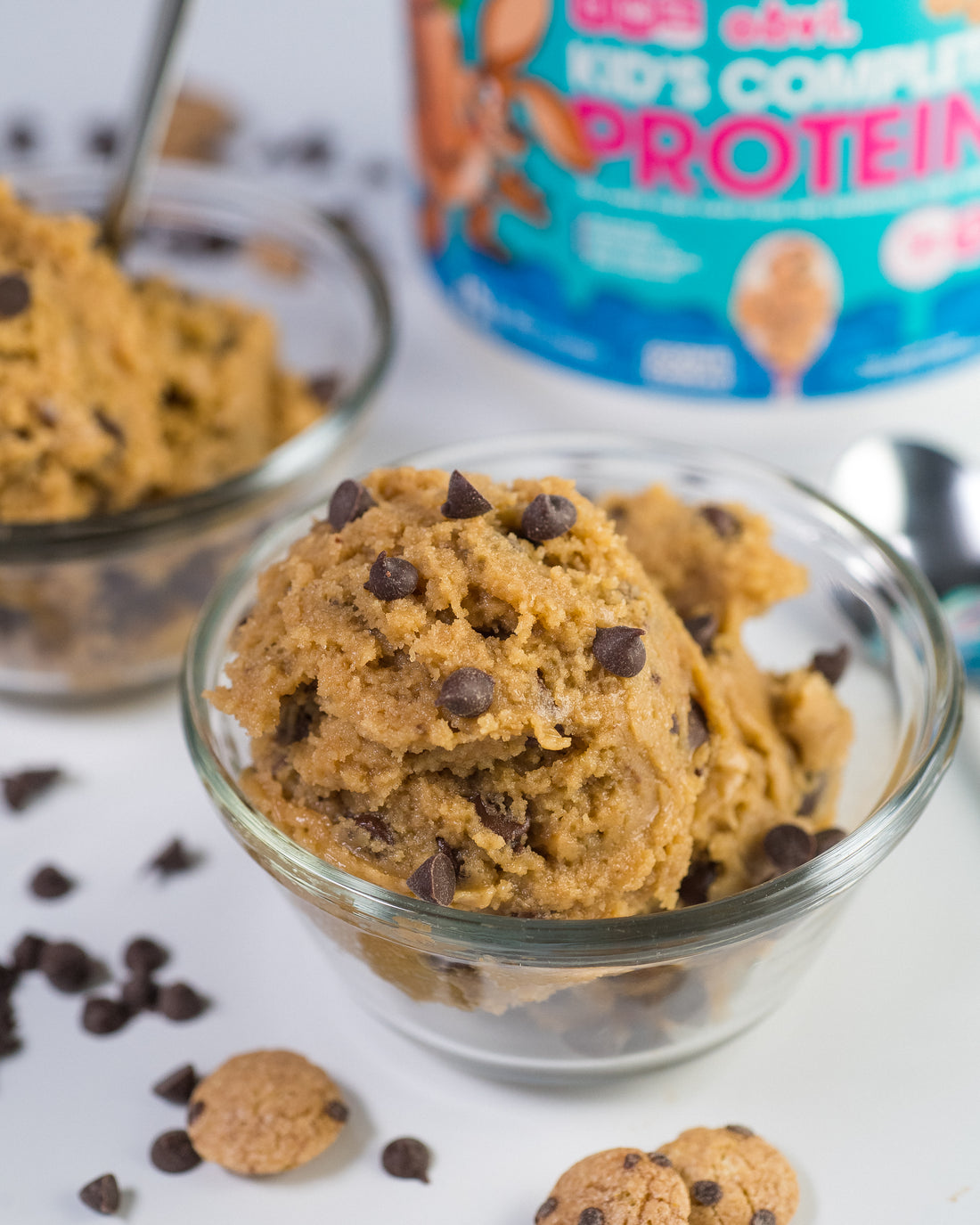 Obvi Decadent Chocolate Chip Cookie Dough
Chocolate Chip Cookie Dough Ingredients :
6 servings
• 2 scoops Obvi Kids Cookie Cereal
• 15 oz canned chickpeas
• 2 tbsp almond butter
• 1 tbsp coconut sugar
• 1 tsp vanilla extract
• Pinch salt
• 2 tbsp mini chocolate chips
Instructions:
1. Add chickpeas to a large food processor and process until they start to smooth out. You
may need to use a rubber spatula to scrape down the sides.
2. Add remaining ingredients protein powder, nut butter, coconut sugar, vanilla, sea salt and
process until a ball of dough forms.
3. Use a rubber spatula to separate the dough a bit, add chocolate chips and pulse 2-3 times
or until chocolate chips get dispersed in the dough.
4. Remove dough from the processor and enjoy!
5. Store any leftover dough in the fridge for up to 4 days.