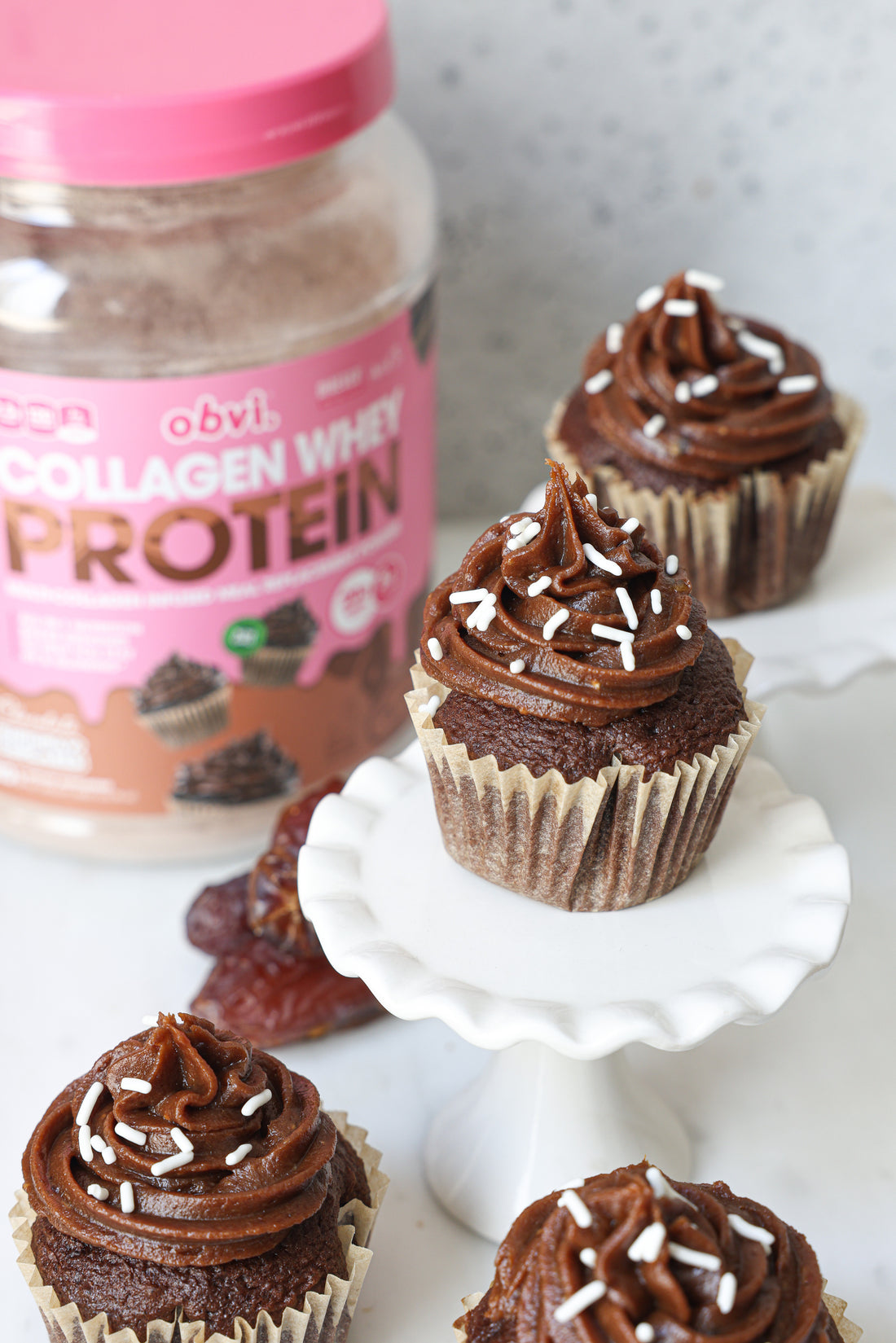 INGREDIENTS
1 cup almond milk
1 tsp apple cider vinegar 
1 cup whole wheat flour
1/3 cup unsweetened cocoa powder
¾ cup baking soda
½ tsp baking powder
1 pinch salt
¾ cup coconut sugar or brown sugar
½ cup apple sauce
Date Frosting:
1 cup pitted Medjool dates
½ cup almond milk
½ cup almond butter
1 scoop Obvi Collagen Whey Protein Powder, Birthday Cupcakes Flavor
2 tbsp cocoa powder
Optional: sprinkles
INSTRUCTIONS
Preheat oven to 350F. Line a muffin tin with 12 paper liners and set aside.
In a small bowl, whisk milk and vinegar and set aside. In a medium bowl, whisk flour, cocoa powder, baking soda, baking powder, and salt and set aside. In a large bowl, combine sugar and applesauce. Pour in the milk and vinegar. Next, mix in the dry ingredients until just combined and smooth. Fill your cupcake liners and bake for 18 minutes or until a toothpick comes out clean. 
In a food processor or blender, pulse all frosting ingredients until smooth. Place in a piping bag and place in the fridge for 30 minutes. Pipe frosting on cooled cupcakes. Serve with sprinkles.