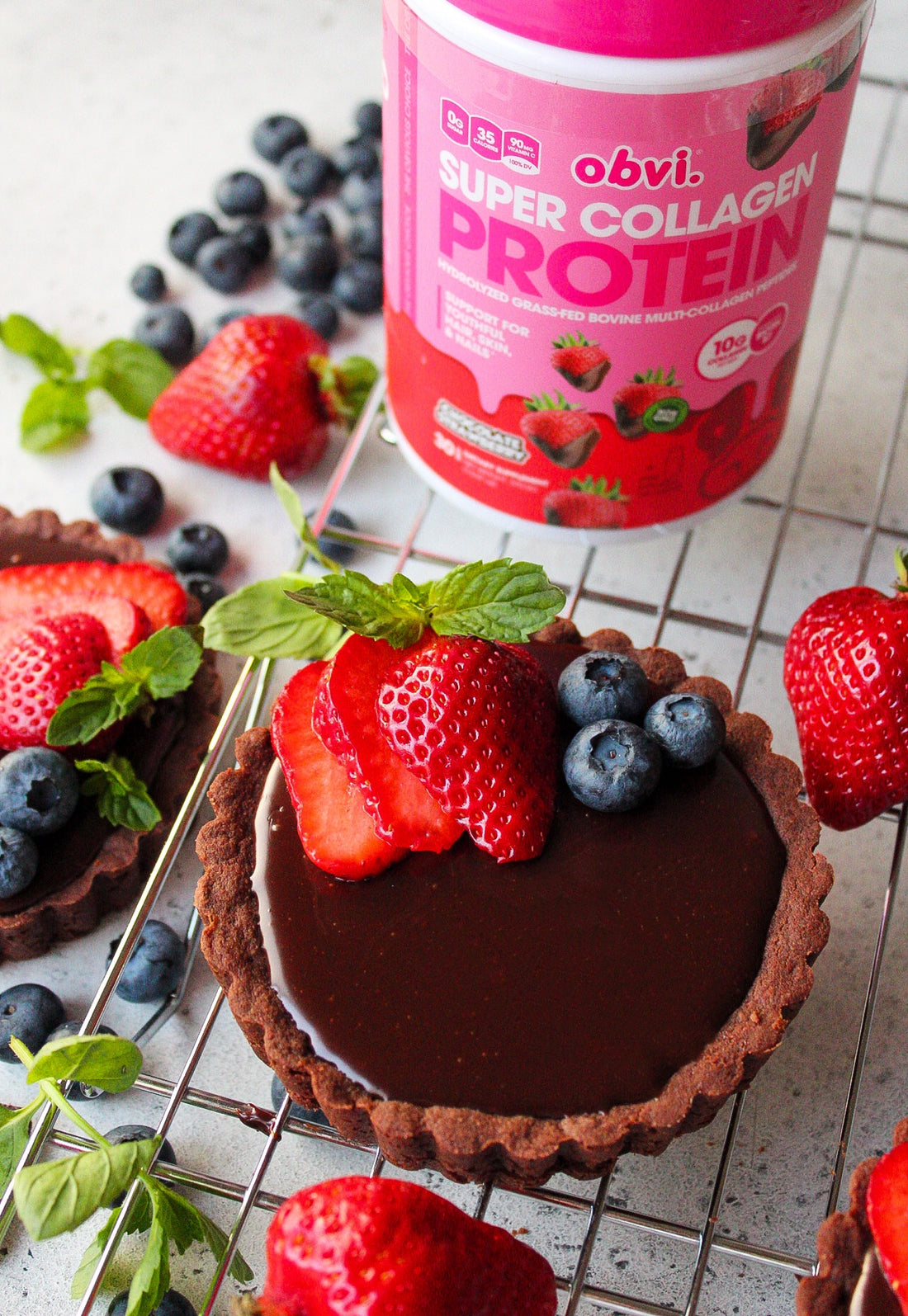 INGREDIENTS
Crust:
1 ½ cups almond flour
¼ cup unsweetened cocoa powder
¼ coconut oil, melted
1 tbsp pure maple syrup or coconut sugar
Pinch of salt
Filling:
1 cup coconut milk, full fat
2 scoops OBVI Chocolate Strawberry
6 oz bittersweet chocolate, chopped
6 oz, milk chocolate, chopped
Toppings:
Strawberries
Mint
Blueberries
INSTRUCTIONS
Lightly grease 3 mini tart pans with removable bottoms with coconut oil. In a bowl, combine all crust ingredients until combined. Press into tart pans and set aside. Bring coconut milk to a boil in a saucepan, remove from heat and whisk in Obvi Protein and Collagen Powder. Place chocolate in a heat proof bowl and pour hot coconut milk over chocolate, stir until melted. Pour into crusts and refrigerate for an hour to set. Top with berries and mint.