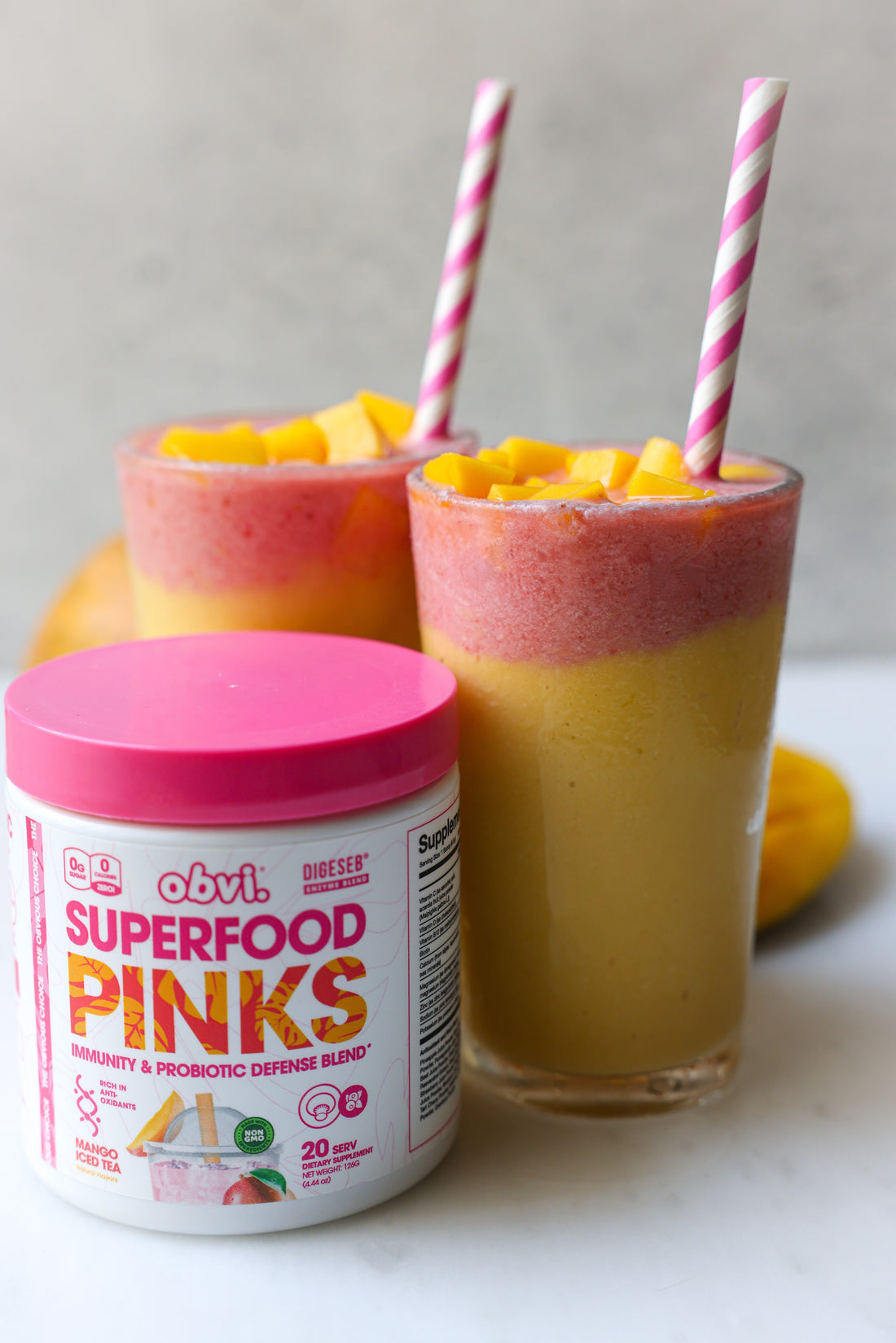 Serves 2
INGREDIENTS
Mango layer:
2 cups frozen mango cubes
½ cup canned coconut milk
2 scoops Obvi Pinks Mango Iced Tea Flavor
Strawberry Layer:
1 cup frozen strawberries
¼ cup canned coconut milk
2 tbsp honey
1 mango, peeled and cubed for topping
INSTRUCTIONS
Blend mango layer in a blender until smooth and divide between two glasses. Place glasses in the freezer. Wash out blender then add strawberry layer ingredients. Top each glass with blended strawberry. Add cubed mango on top and serve cold!