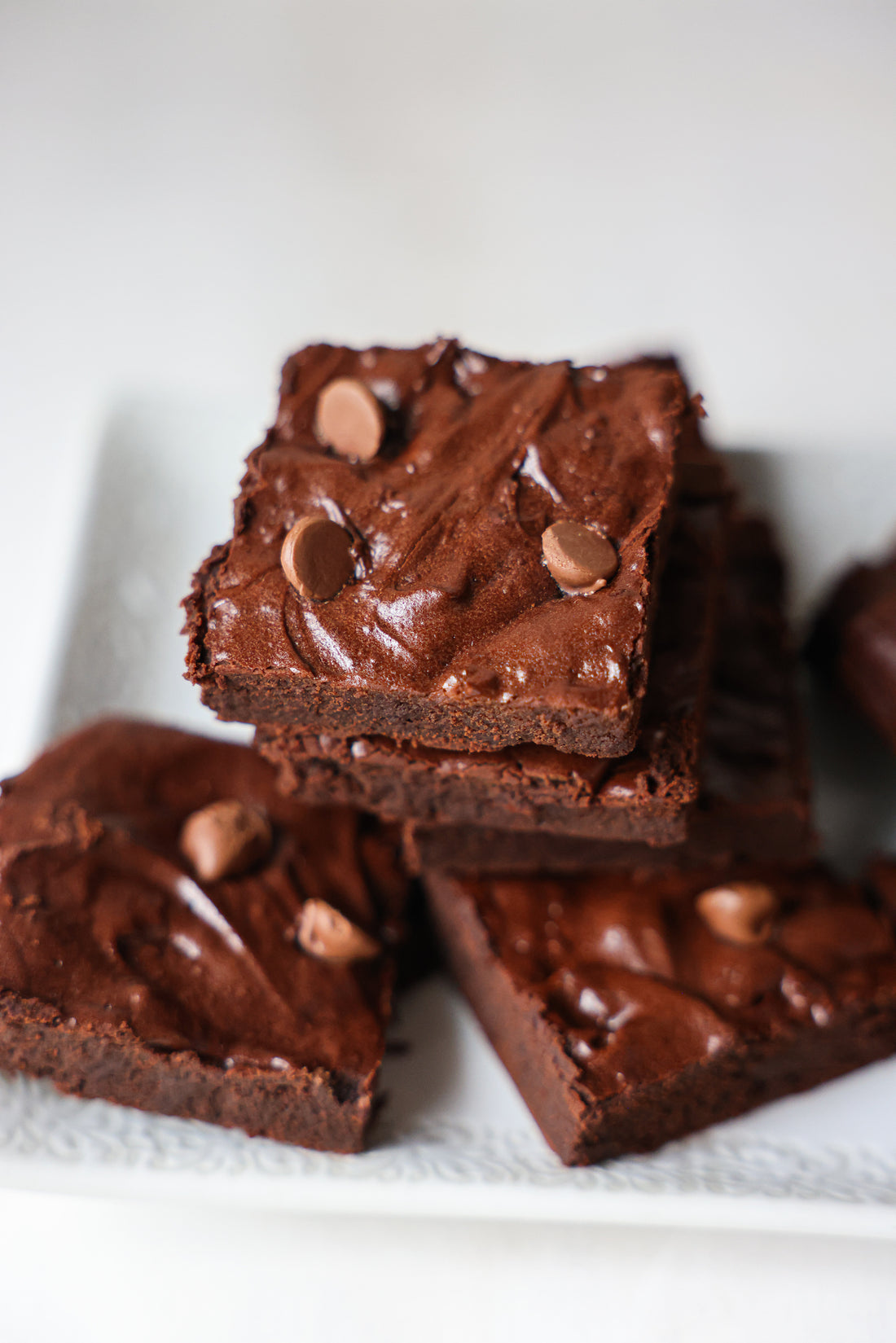 Makes 9 squares
INGREDIENTS
10 oz dark chocolate chips or bar, chopped
4 tablespoons butter or coconut oil
¾ cup coconut palm sugar
3 eggs, room temperature
1 tsp vanilla extract
¼ tsp salt
1/8 cup cocoa powder
2-3 scoops Obvi Collagen Whey Protein, Chocolate Birthday Cupcake Flavor
Dark chocolate chips, optional
INSTRUCTIONS
Preheat oven to 350F. Line an 8X8 baking dish with parchment paper and set aside.
In a double boiler or microwave safe bowl, melt the dark chocolate until smooth and creamy. Set aside to cool slightly.
In a stand mixer fitted with a paddle attachment, add butter or coconut oil and sugar. Beat for 1-2 minutes or until combined. Next add the eggs, one at a time, incorporating the mixture after each egg. Add vanilla and salt and combine again. Add in cocoa powder and protein powder and set to low to mix until it forms a uniform batter. With the mixer running, slowly pour in melted chocolate. Mixture should be thick and glossy. Pour into prepared baking dish, sprinkle with chocolate chips and bake for 22 minutes or until completely set. Remove form oven and let cool on a wire rack for 10 minutes before cutting into squares. Enjoy!