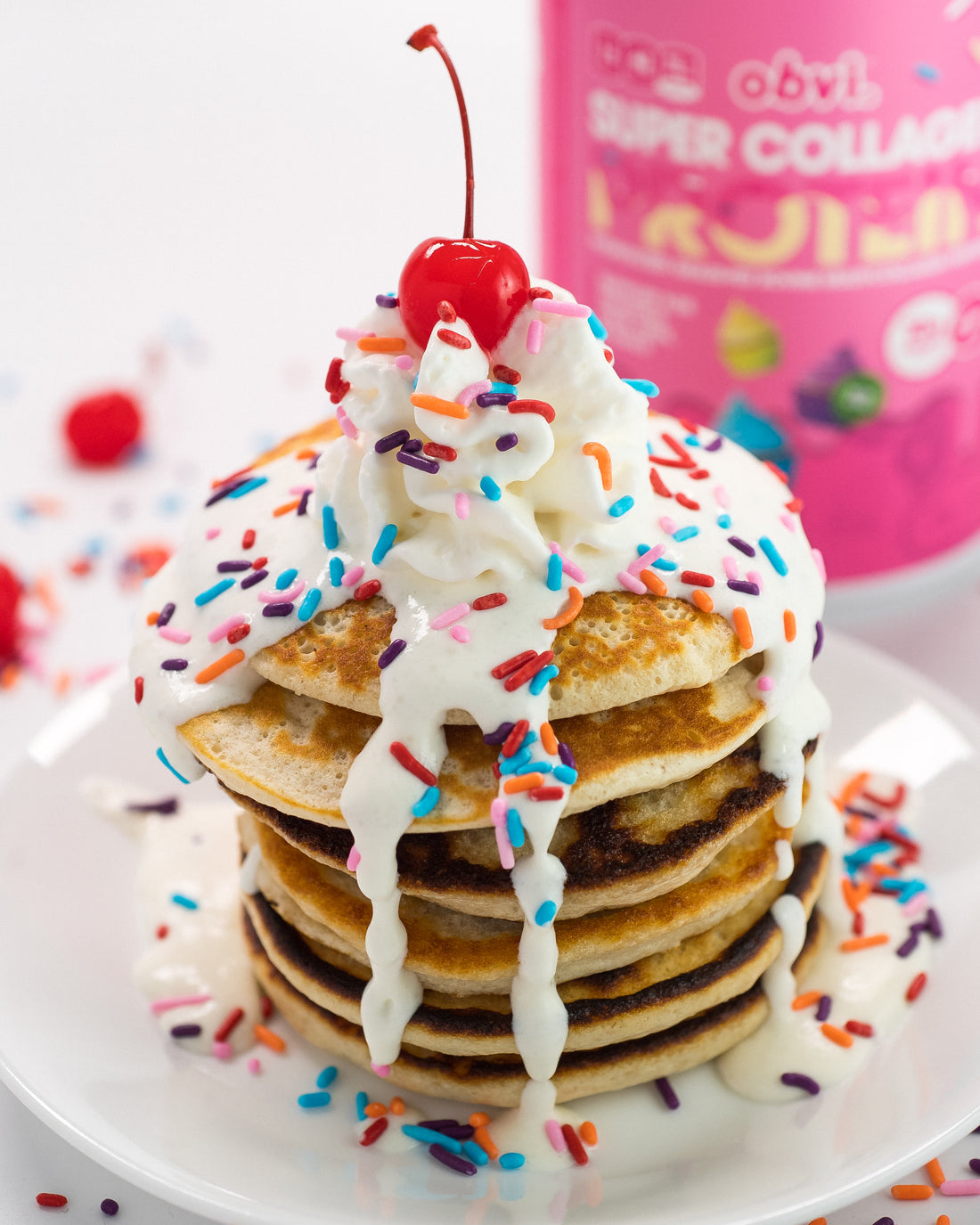 Birthday Cupcake Pancakes
INGREDIENTS
• 1-2 scoops Obvi Birthday Cupcake Super Collagen
• 1/2 Cup Old Fashioned Oats
• 1 tsp Baking Powder
• 1 Egg White or 1/4 cup liquid egg white
• 1/4 Cup Nonfat Greek Yogurt
• 1 tbsp Milk of choice
• Toppings (optional): Some extra yoghurt mixed with water for sauce consistency, whipped
cream, birthday sprinkles, cocktail cherry.
INSTRUCTIONS
1. Blend oats in a blender until flour consistency.
2. Stir all dry ingredients together.
3. Add wet ingredients and mix well until thick batter forms.
4. Heat a skillet on medium and spray with cooking spray.
5. Pour about 1/4 cup of mixture and cook until edges set, then flip and cook for another
minute or two.
6. Add toppings and enjoy while