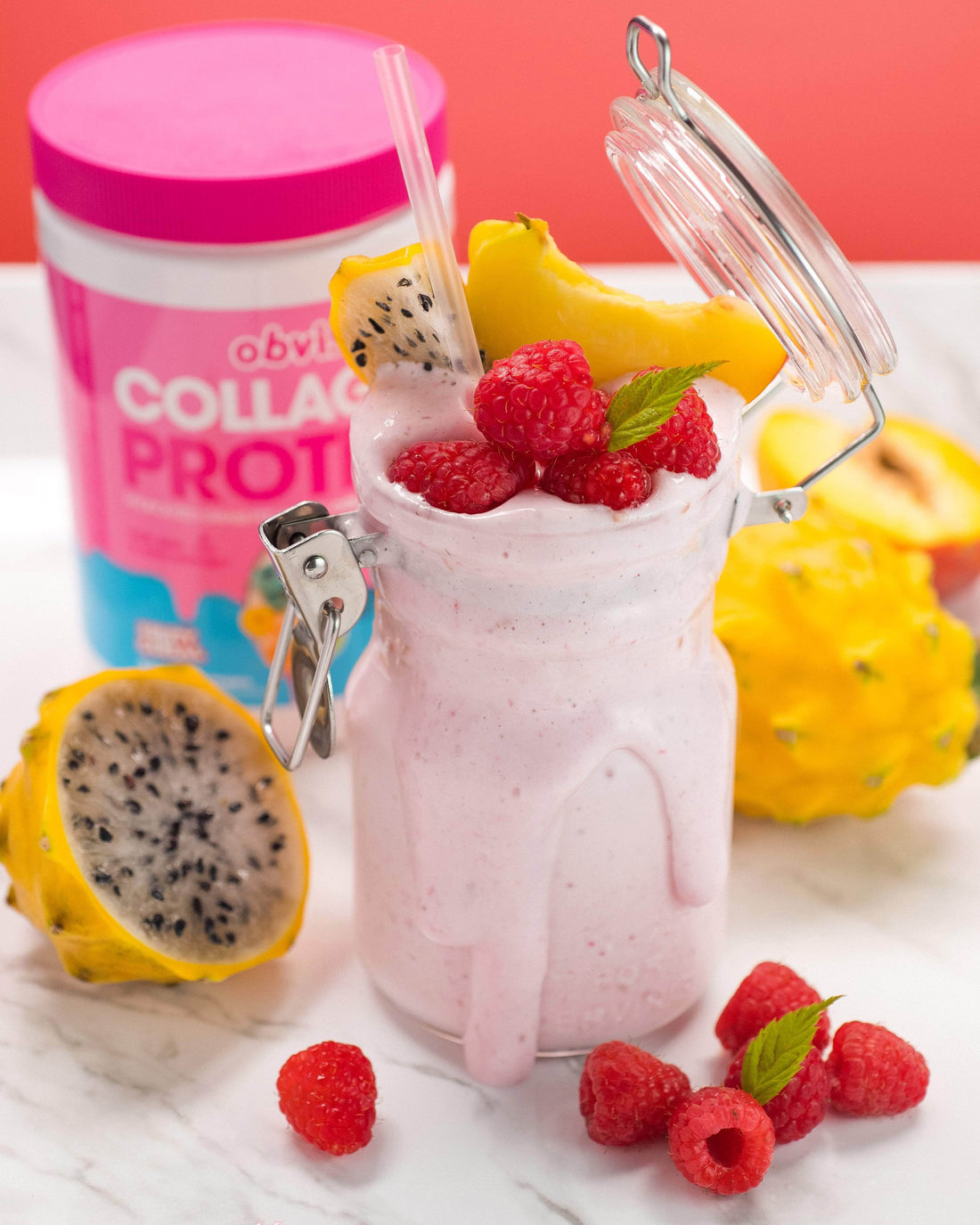 INGREDIENTS:
1 scoop Obvi Fruity Cereal Collagen Protein

1/2 cup frozen raspberries

1 cup ice cubes

1/4 cup water

Toppings (optional): Fresh fruit
INSTRUCTIONS:
Add all ingredients except toppings to a blender and blend for 1 minute or more. The smoothie will get thicker and grow as the more you blend.

Add toppings and enjoy right away!