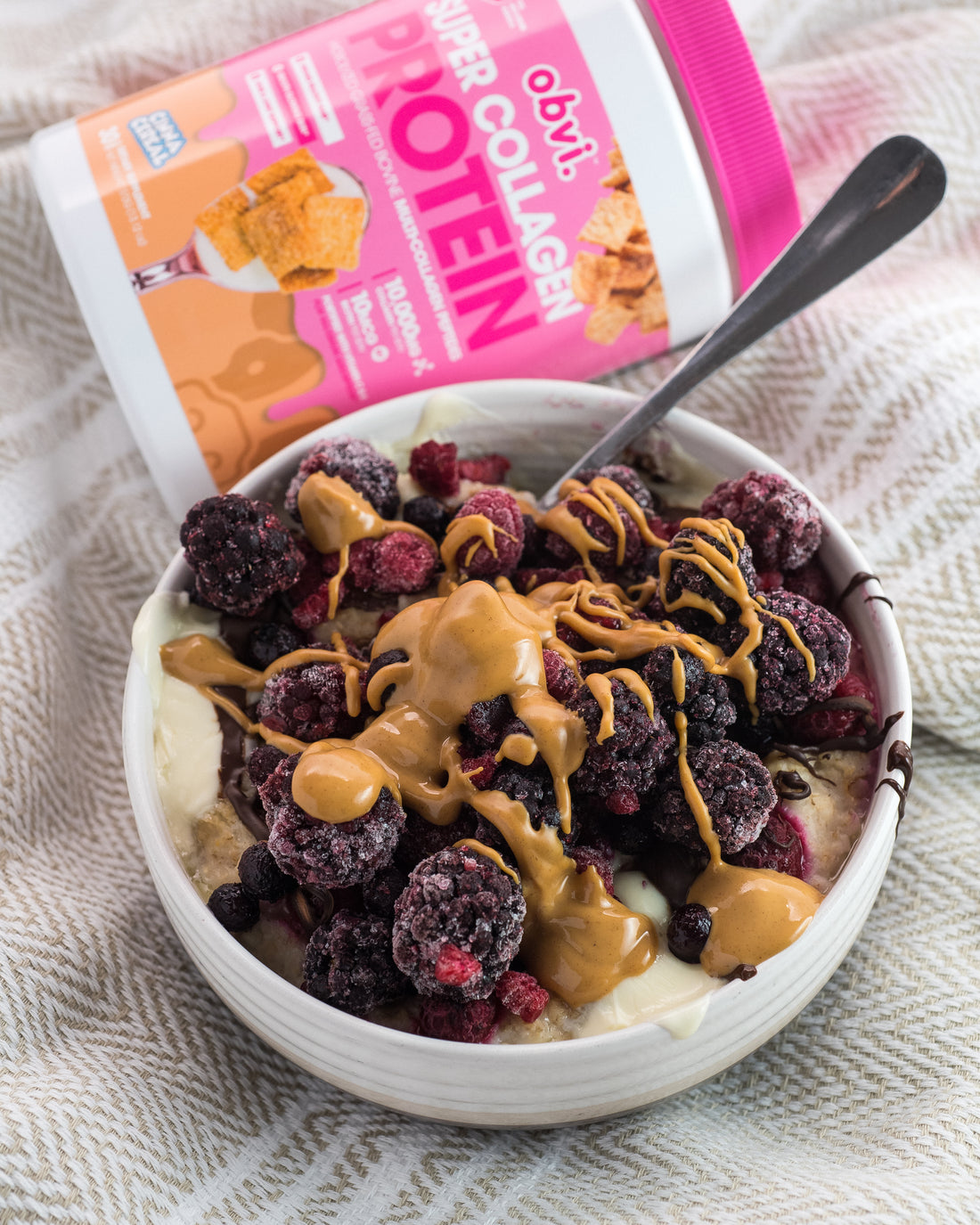 Fruity Oat Yogurt Delight

Need that perfect healthy pleasure without the guilt? This is it!
INGREDIENTS
• 1 scoop Obvi Cinna Cereal Super Collagen • 1/2 cup Old Fashioned Oats
• 1 cup water
• 1/2 cup nonfat Vanilla (Greek) Yoghurt
• Mixed frozen fruit
• 1-2 tbsp Natural peanut butter
• 1 tbsp dark chocolate chips (melted)
INSTRUCTIONS
1. Mix oats with water and cook in the microwave or on the stove until desired consistency.
2. Add in Super Collagen and mix well.
3. Put yoghurt and toppings over and enjoy right away while hot!