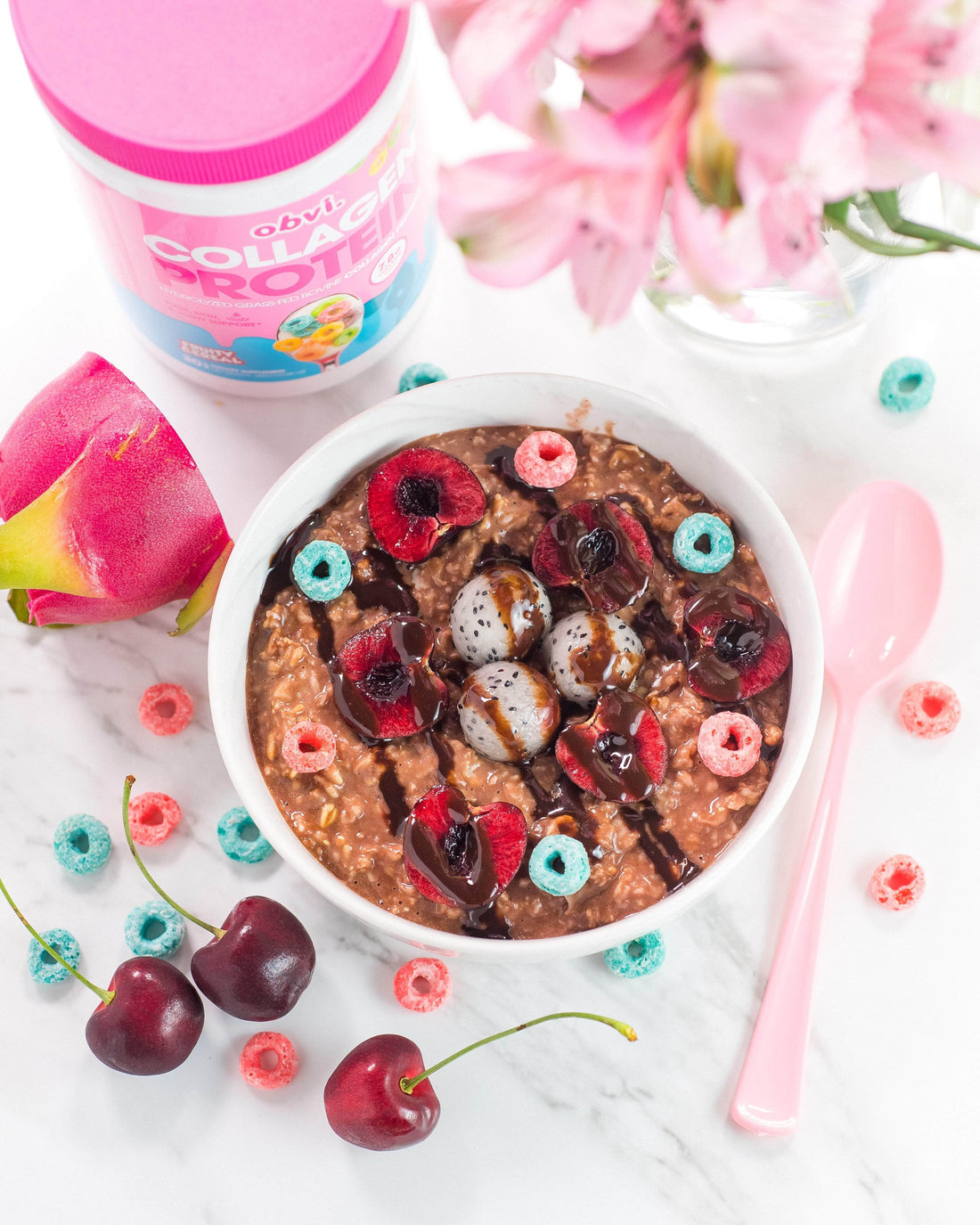 INGREDIENTS:
1/2 cup oats

1 cup water of milk of choice

2 tsp unsweetened cocoa powder

Toppings (optional): A few fruity cereal pieces, cherries, dragonfruit, sugar free chocolate sauce
INSTRUCTIONS:
Cook oats in water or milk in the microwave for 2 minutes on high or on the stove until desired consistency. Stir frequently to now stick to the pan.

Pour into a bowl and add collagen protein. Stir until completely combined.

Add toppings and enjoy!