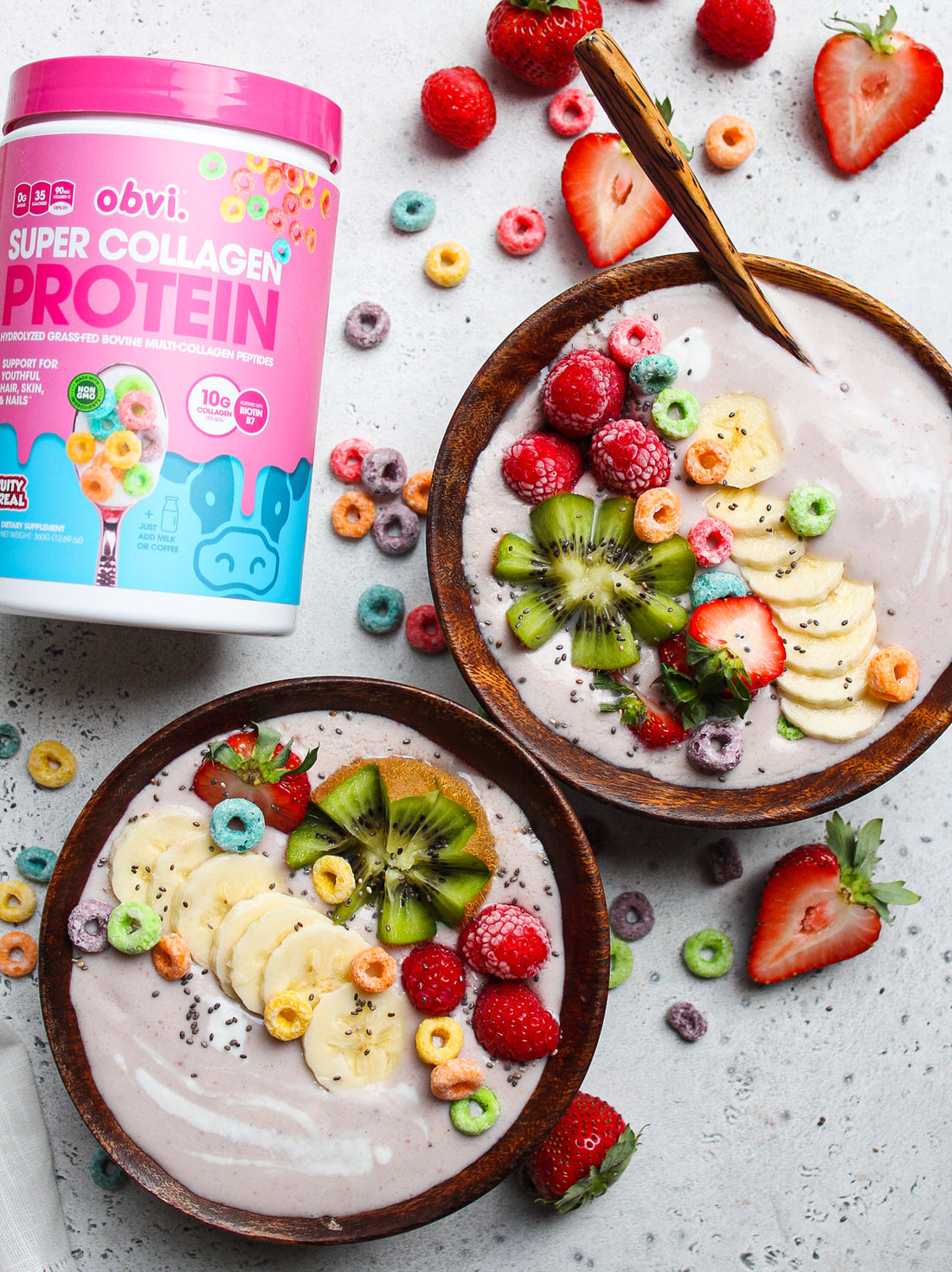 INGREDIENTS:
1 cup coconut milk
1 tbsp honey
1 ½ frozen bananas
5 frozen strawberries
10 frozen raspberries
2 scoops Obvi Collagen Powder Fruity Cereal Flavor
TOPPINGS:
Sliced strawberries
Kiwi Fruit, halved
Frozen raspberries
Chia seeds
Coconut cream drizzle
Fruity cereal
INSTRUCTIONS:
Blend smoothie ingredients together in a blender. Pour evenly into two bowls. Top with toppings and enjoy!