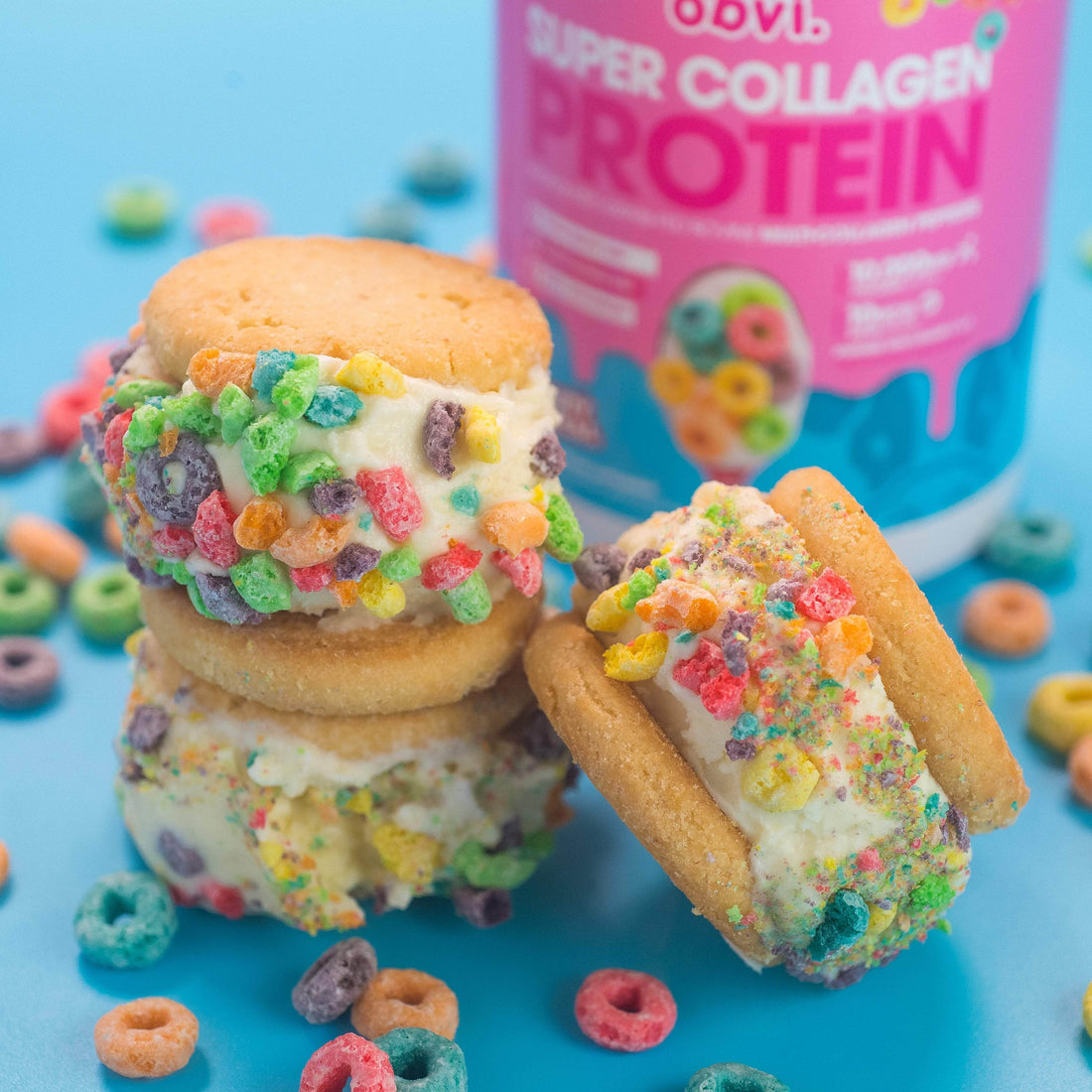 Fruity Ice Cream Sandwiches
INGREDIENTS
4-6 scoops Obvi Fruity Cereal Super Collagen Protein

32 oz Nonfat Plain Greek Yogurt

12oz canned Evaporated Fat Free Milk

1 tsp

Vanilla Paste

2 tsp

Liquid sweetener of choice

1 tsp

Natural Butter Flavor

1 tsp Xanthan Gum

Pinch salt

Fruity cereal for topping (optional)

Cookies of choice
INSTRUCTIONS
Freeze the ice cream maker bowl for more than 24 hours.

In a blender, add yogurt, milk, vanilla paste, sweetener, butter flavor, and blend until smooth.

In a small bowl, whisk together protein, xanthan gum, and salt. Slowly add in the dry ingredients white you keep blending until smooth.

Place the frozen ice cream maker attachment to the stand mixer and use the "stir" setting. Pour ice cream into the bowl and churn until soft consistency.


Transfer the ice cream into a container. Cover and freeze for 3-5 hours.

Scoop onto cookies, add a top cookie and dip in crushed cereal.
Enjoy!