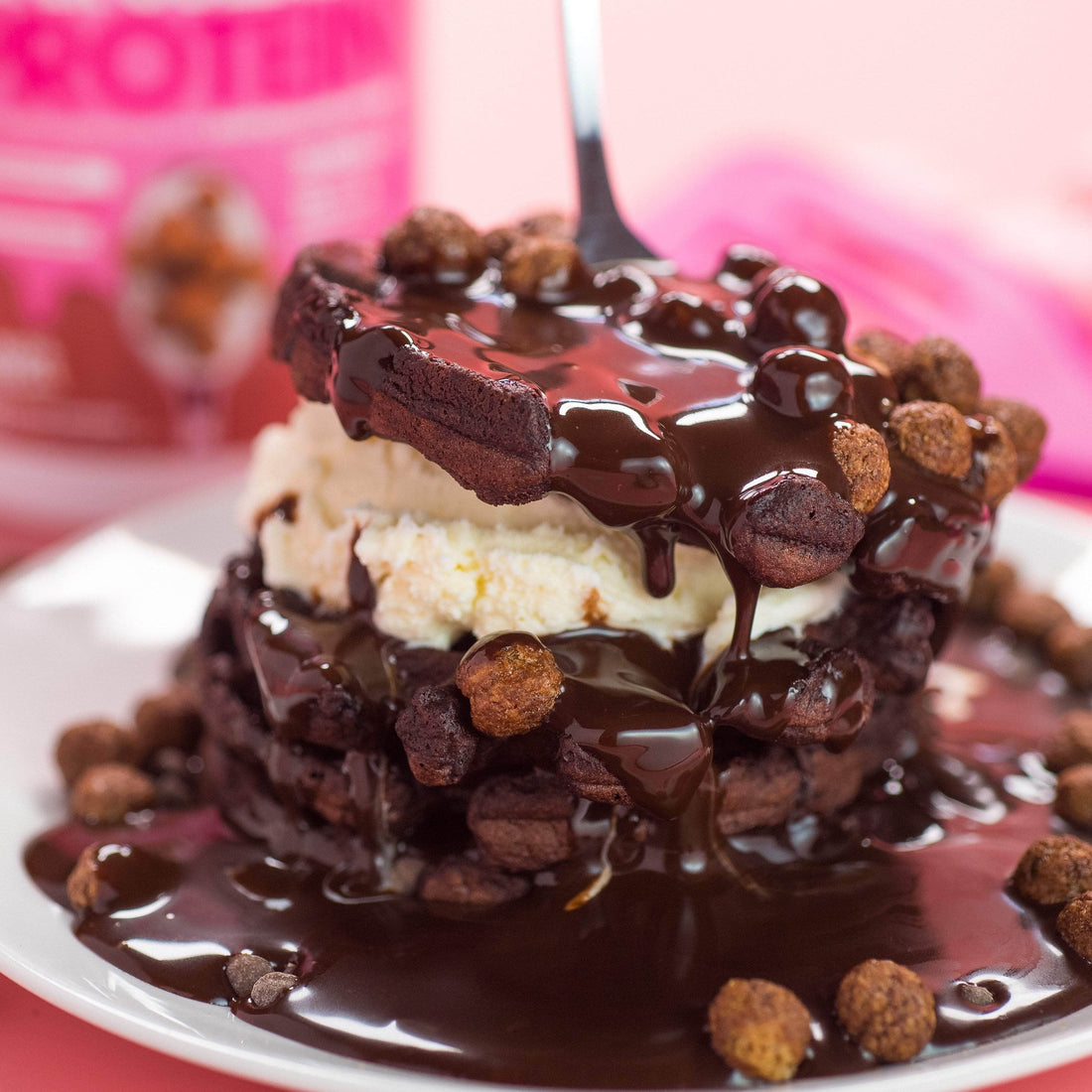 Cocoa Cereal Waffles
Makes: 2 servings
INGREDIENTS
2 scoops Obvi Cocoa Cereal Collagen Protein

2 Scoops Whey Protein Vanilla Flavor

2 Eggs

1 small banana, mashed

1 tbsp unsweetened cocoa powder

2 tbsp Coconut Flour

1 tbsp Coconut sugar

1 tsp Baking powder

1/2 cup milk of choice

½ tsp Vanilla extract

In-between: Sugar free chocolate spread, mini chocolate chips, Vanilla ice cream, Sugar free chocolate sauce, cocoa cereal
INSTRUCTIONS
Preheat your waffle iron and spray with cooking spray.

In a medium bowl, mix together collagen protein, flour, baking powder, sugar, and cocoa powder.

Add eggs, milk, banana, and vanilla extract and stir until completely combined.

Place about ¼ cup of batter per waffles on the iron. Cook until golden brown. Repeat with all the batter.

Serve right away with your choice of toppings and spreads.