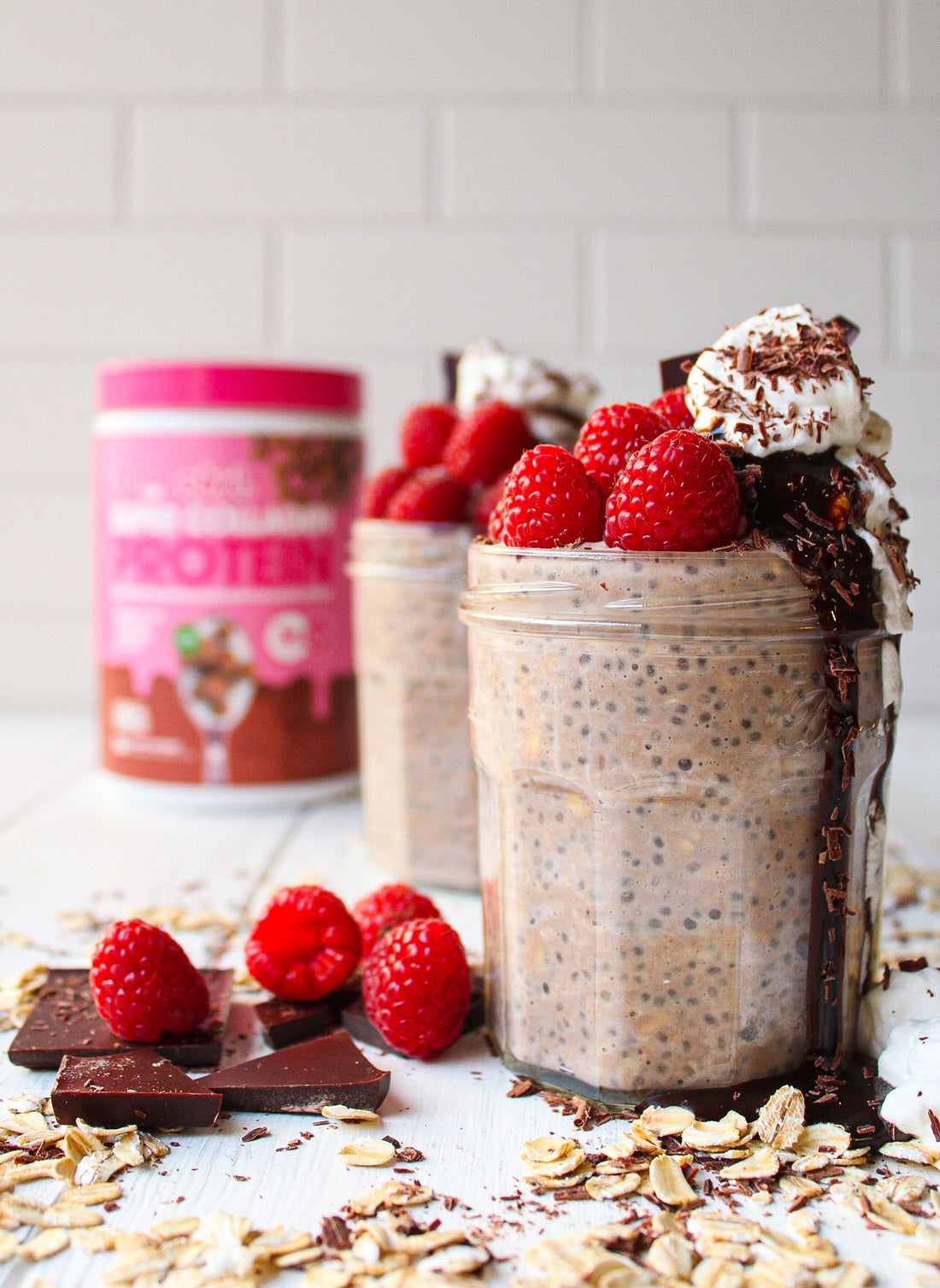 Ingredients:
2 cup rolled old fashioned oats
2 cup milk
1 cup Greek yogurt, unflavored
2 scoops Obvi Super Collagen Protein Cocoa Cereal
4 tbsp chia seeds
4 tbsp honey
Toppings:
Coconut whipped cream
Shaved dark chocolate
Fresh raspberries
Chocolate sauce or syrup (optional)
Instructions:
Place all ingredients in a glass container with a lid and shake to combine. Place in the refrigerator for at least 2 hours or overnight. Separate into two cups and add toppings and enjoy!