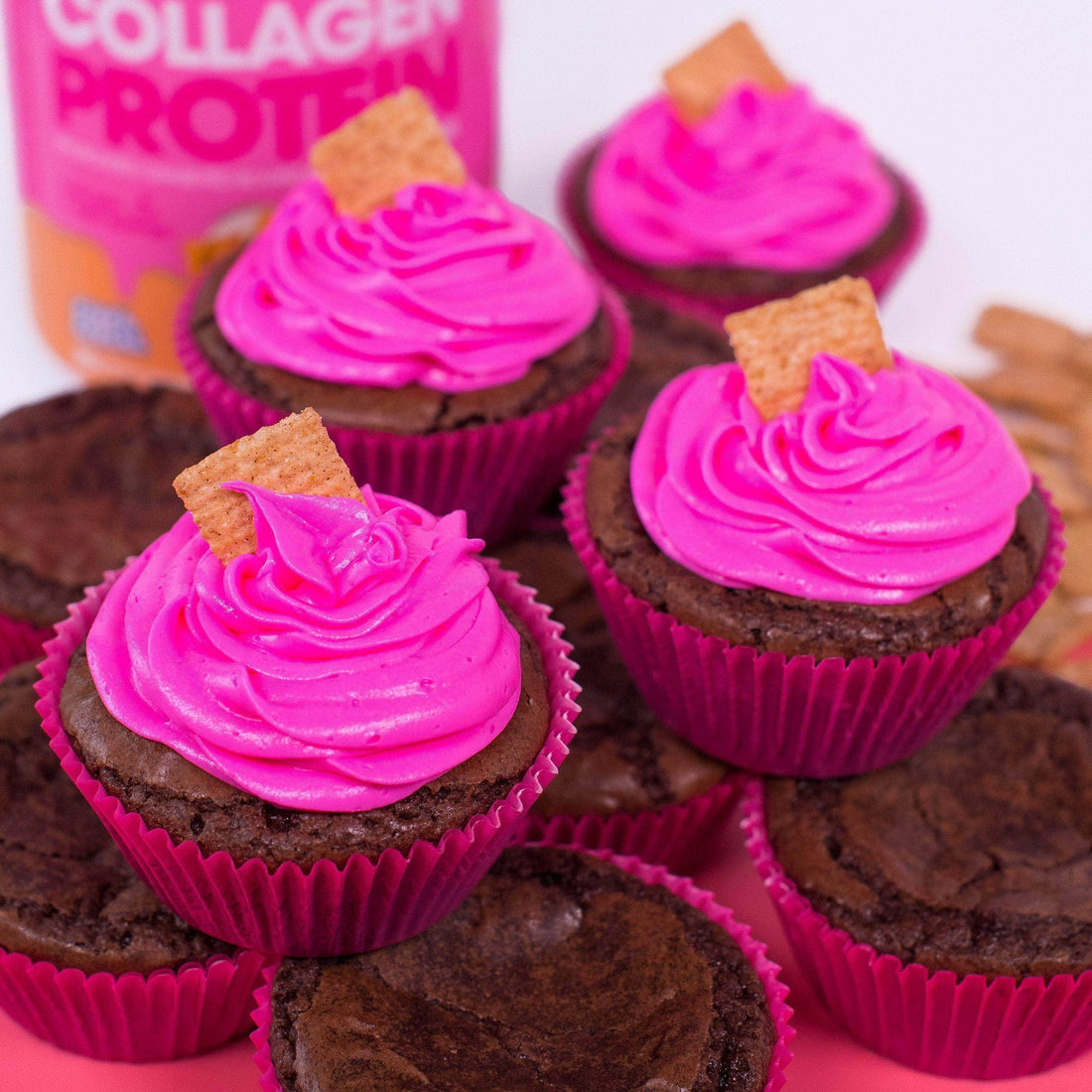 INGREDIENTS:
1 cup Soy Flour

2 cups ground Oats

4 scoops Obvi Cinna Cereal Collagen Protein

8 tbsp Unsweetened Cocoa Powder

8 tbsp Powdered Sweetener

1 tsp Baking Soda

2 cups Unsweetened Applesauce

1 cup Water

8 Egg Whites

Pinch Salt

Pinch Ground Cinnamon
FROSTING:
¾ cup softened butter

3 cups powdered sugar

1 1/2 tbsp almond milk

1 tsp vanilla extract

Pink food coloring (optional)

Pinch salt
INSTRUCTIONS:
Preheat oven to 350 degrees F.

Combine ground oats, soy flour, protein powder, cocoa powder, baking soda, and cinnamon and salt in a bowl.

In a separate bowl, combine applesauce, egg whites, water, and sweetener. Add the wet ingredients to the dry and combine well. Pour mixture into lightly greased muffin tins.

Bake for 15-20 minutes.

Remove and let cool before adding frosting.

For frosting: With an electric mixer, beat butter until creamy.

Slowly add sugar, while you continue to beat.

Add almond milk, vanilla, (food coloring), and salt. Beat until all ingredients are well combined.

Pipe over the cupcakes.

SERVINGS: 12