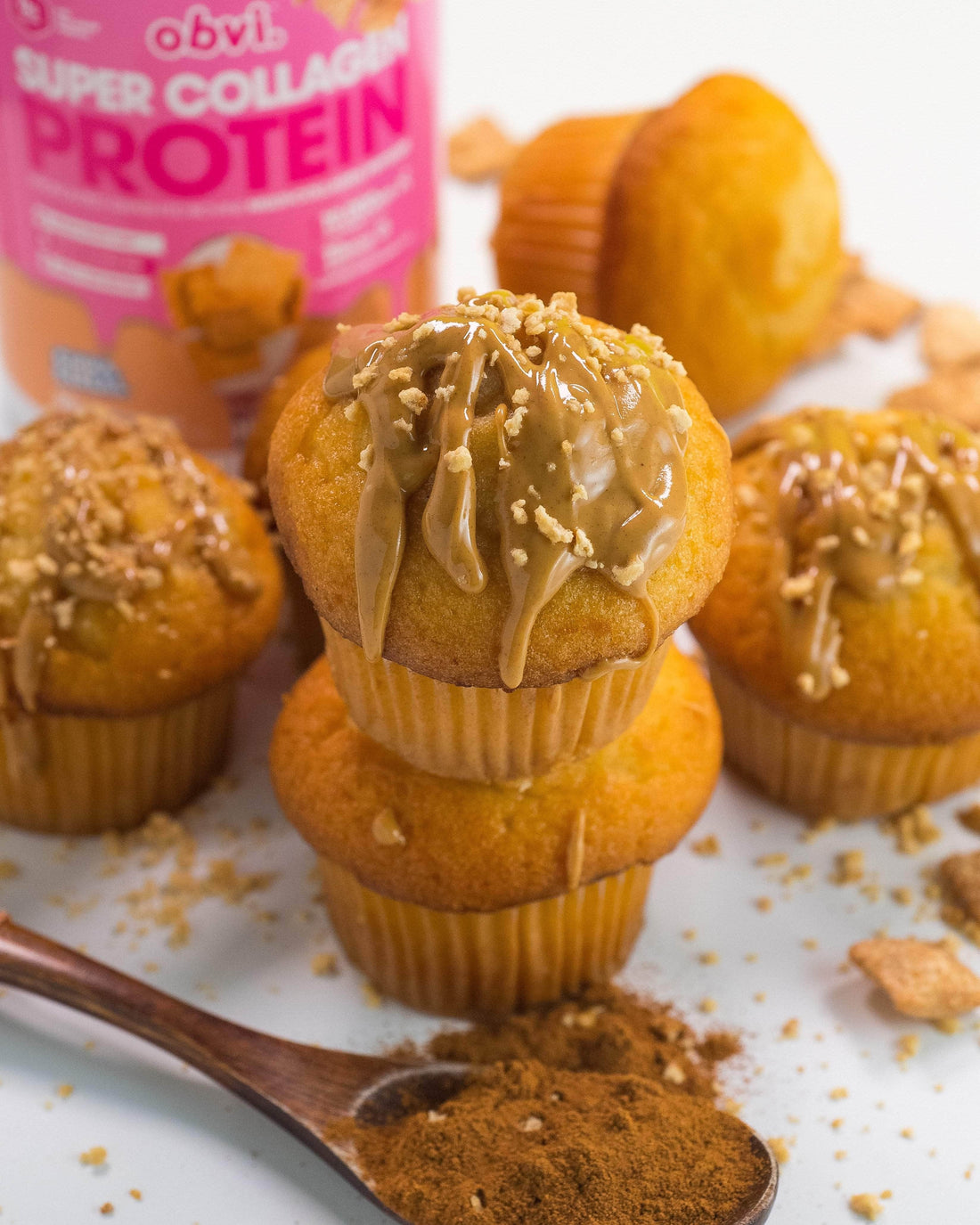 Cinna Cereal Muffins with Peanut Butter
INGREDIENTS
2 scoops Obvi Cinna Cereal Super Collagen Protein

1 container (5.3 ounces) greek yogurt

2 whole eggs

3/4

cup maple syrup

1 tsp

vanilla extract

2/3 cup

almond flour

1/4 cup

tapioca flour

2 tsp baking powder

pinch salt

pinch ground

cinnamon
INSTRUCTIONS
Preheat oven to 350 degrees F and line a

baking sheet

with muffins liners and spray with cooking spray.

In a large bowl, whisk together yogurt, eggs,

maple syrup

, and

vanilla extract

until completely combined. Sift together, collagen,

flours

, baking powder, salt and

cinnamon

. Add to the bowl with yogurt mixture and mix until combined and smooth.

Scoop into the muffin liners and bake for 20-22 minutes, or until a toothpick comes out clean.

Eat with some peanut butter on top!