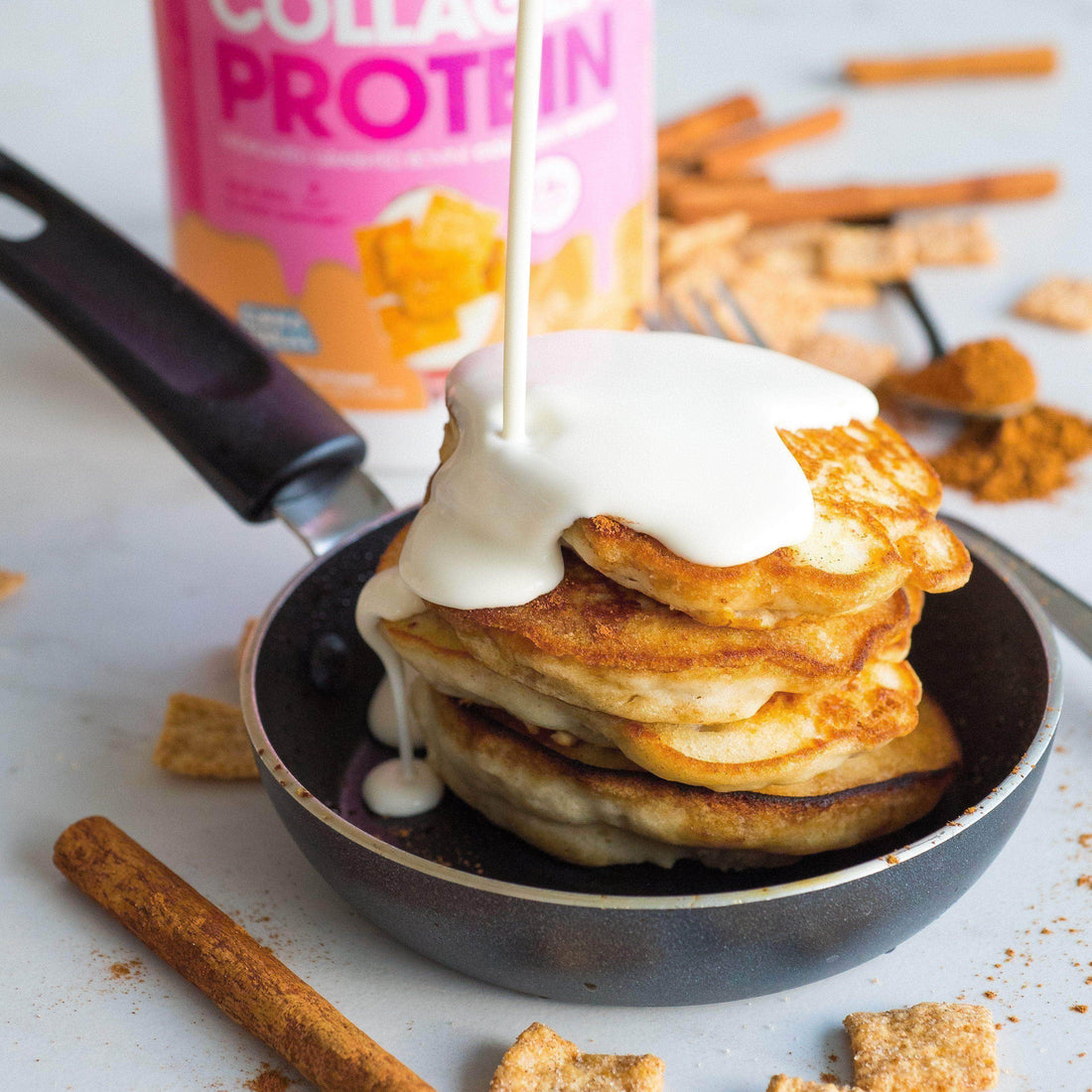 INGREDIENTS:
¼ cup blanched almond flour

¼ cup coconut flour

2 scoops

Obvi Cinna Cereal Collagen Protein

¼ tsp cinnamon

dash of sea salt

2 eggs (room temp.)

¼ cup unsweetened almond milk

¼ cup creamy almond butter

¼ cup raw honey

¼ tsp vanilla extract

extra coconut oil for greasing pan
INSTRUCTIONS:
Preheat your pan over low heat with coconut oil.

In a mixing bowl, combine almond flour, coconut flour, Obvi Cinna Cereal Collagen Protein, cinnamon, and sea salt.

In a separate bowl, whisk together eggs, almond milk, almond butter, honey, and vanilla extract.

Mix the wet ingredients in with the dry ingredients until smooth and well combined.

Pour ¼ cup batter onto coconut oil greased pan over low heat.

Once the batter begins to bubble at the top, flip it over and cook for another 2 minutes.

Repeat until the batter is done.

Enjoy!