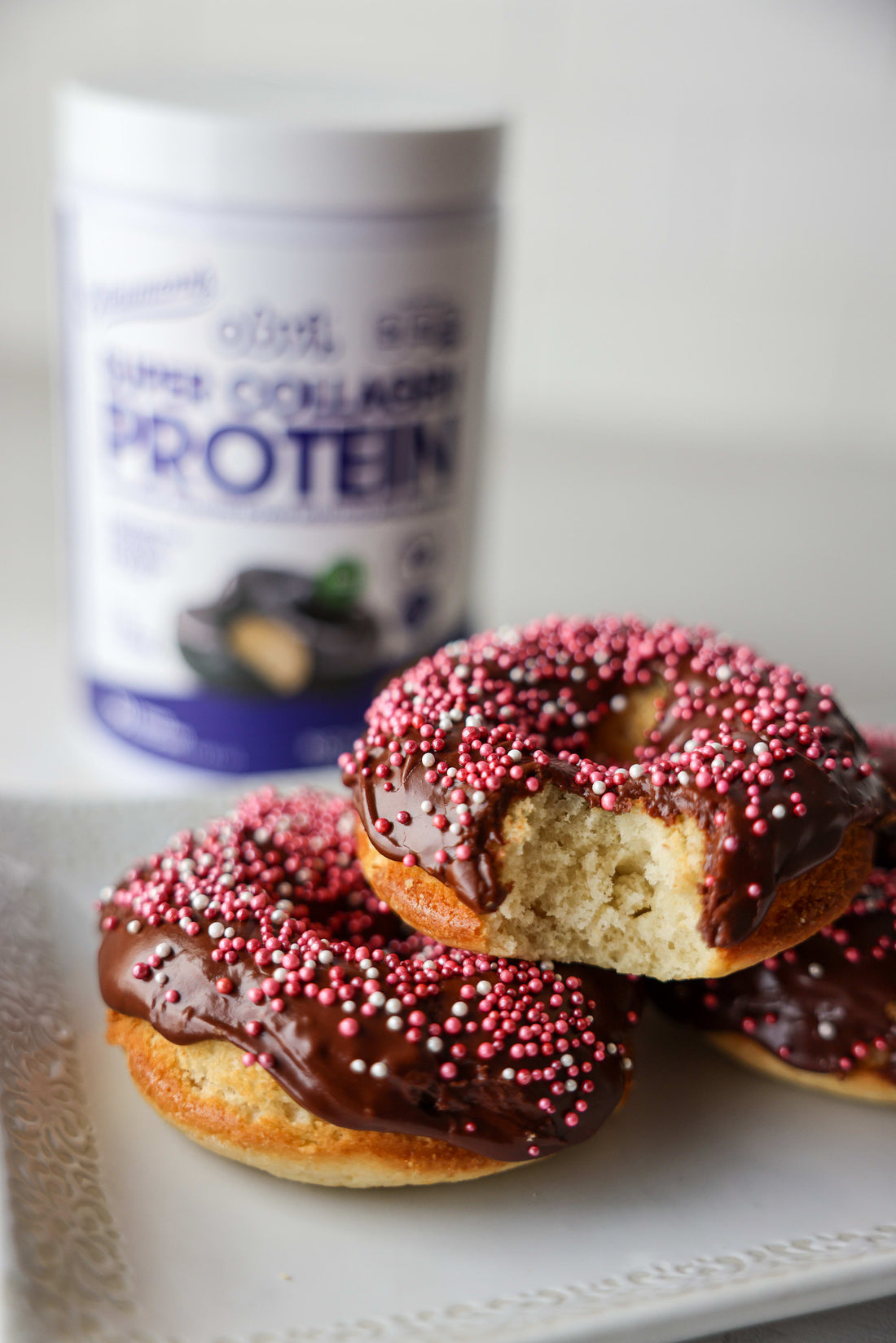 INGREDIENTS
½ cup sour cream or Greek yogurt
1 large egg
2 tbsp vegetable oil
2 tbsp butter, melted
½ cup coconut sugar
1 cup flour or 1:1 gluten-free flour
½ tsp baking soda
¼ tsp salt
Chocolate Glaze:
1/8 cup cocoa powder
2 scoops Obvi Entenmann's Super Collagen Protein Rich Frosted Chocolate Donuts Flavor
¼ cup powdered sugar or powdered monk fruit sweetener
9 tsp nut milk
INSTRUCTIONS
Preheat oven to 350F. Grease donut pan with nonstick spray.
In a large bowl, whisk together sour cream or Greek yogurt, egg, vanilla, butter, oil and sugar in a bowl. Add flour, baking soda and salt and combined. Spoon into donut pan and bake for 15 minutes or until sides begin to turn golden brown. Remove from oven and let cool in pan for 10 minutes.
In a medium bowl, whisk together cocoa powder, Obvi powder, powdered sugar and milk. If it is too thick, you can add more milk, 1 tsp at a time. Once you reach your desired consistency, dip the cooled donuts in the frosting. Add sprinkles if desired!