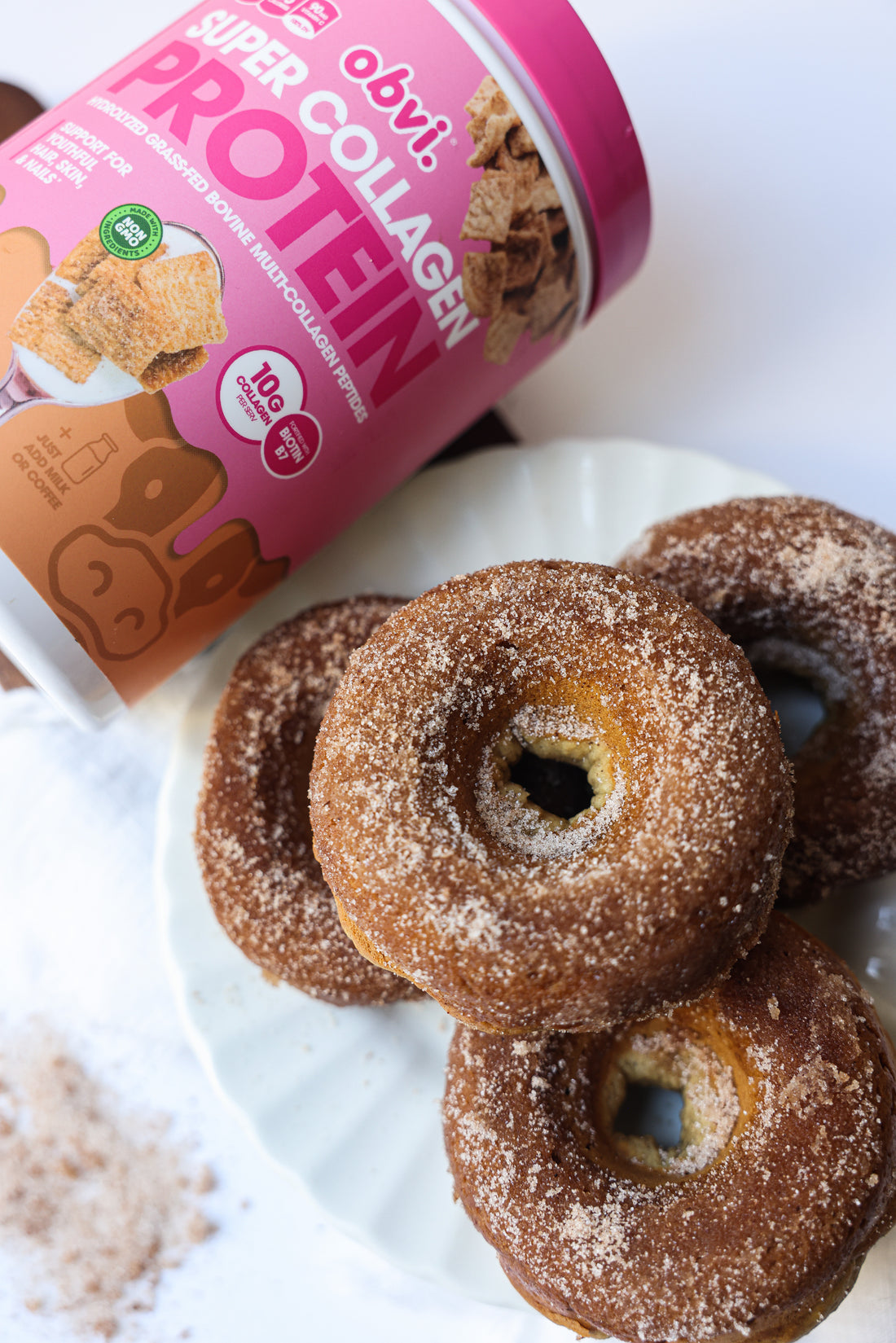 Serves 4-6
INGREDIENTS:
1 cup all-purpose flour
2 scoops Obvi Protein Collagen Powder, Cinna Cereal Flavor
¼ cup sugar of choice (granulated, coconut sugar, brown sugar)
1 tsp baking powder
½ tsp baking soda
½ tsp cinnamon
¼ tsp ginger
1 pinch salt
¼ cup applesauce
1/8 cup olive oil
¼ cup + 3 tbsp milk of choice
½ tbsp vanilla extract
Topping:
4 tbsp butter or coconut oil, melted
¼ cup sugar of choice
½ tsp cinnamon
INSTRUCTIONS:
Grease a donut mold baking dish with nonstick spray. Preheat oven to 400F. 
In a medium bowl, mix flour, protein powder, sugar, baking powder, baking soda, cinnamon, ginger and salt until combined. In a separate bowl, mix applesauce, olive oil, milk and vanilla. Mix the wet ingredients into the dry just until combined. Batter should be thick. Transfer to a piping bag or a ziplock bag with a corner cut. Pip the batter into the molds until just about full. Transfer to oven and bake 10 minutes. Remove from molds then dip or brush with butter or coconut oil then sprinkle with cinnamon sugar. Enjoy!