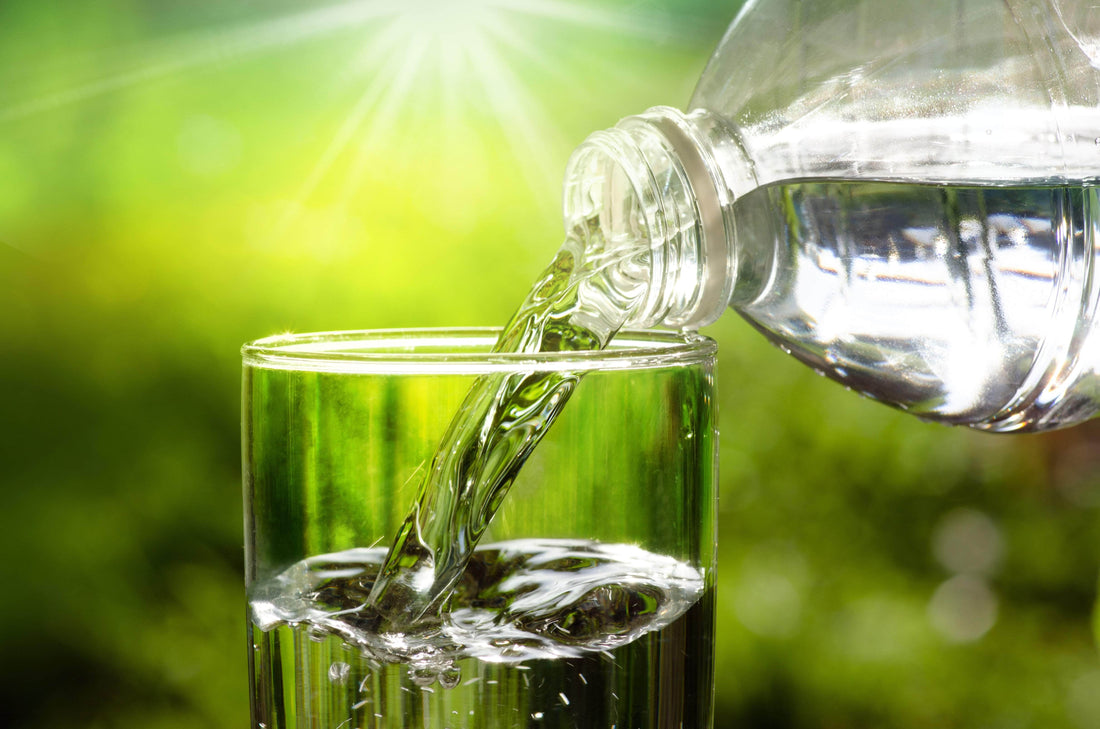 Water is probably the first drink you have in mind when someone mentions a low calorie drink. It has zero calories, taste and odor and has been hugely popular for centuries due to its easy availability. Along with being zero calories, water has so many benefits that help improve your overall health. Some studies recommend we drink an average of 8 glasses a day to obtain all of its benefits. What are these benefits you might ask? Check out these 5 life-changing benefits that'll make you reach for a water bottle ASAP!
Skin
Your skin is the largest organ on your body and having it dehydrated is not a good look. No one wants to purposely have their skin looking thirsty, peeling and tight every day. Buying different skincare products can give you a short term result but you need water to fix this problem internally to have you looking naturally hydrated and glowy. By drinking water your skin starts looking more plump and soft due to the extra hydration and you won't have to worry about wrinkles and fine lines anymore! Also, water is a great acne fighter since it flushes out the toxins in your skin that trigger new blemishes.
Hair
Who doesn't want healthy hair without breaking the bank on countless hair products? Water will become your hair's saving grace. Water is therapy for your hair because it cleanses out all of the dirt on your scalp which strengthens your hair and in the future gently repairs. Just like your skin, water works internally to make your hair shinier by giving your strands life and the extra moisture it needs to be softer. The extra moisture will help your hair in the long run by preventing thinning, breakage and loss.
Mood
Believe it or not, drinking water is a natural mood booster! Keeping hydrated all day relieves you of headaches and tiredness as compared to barely drinking any water, according to a study. Hydration is essential to our daily lives and being dehydrated can be very stressful and uncomfortable, especially in situations of high intensity like walking up the stairs, exercising or excessive heat. Water also helps alleviate sleepless nights that cause uncomfortable and stressful situations during the day by easing fatigue and tension.
Health
If you haven't figured it out just yet, our body needs plenty of water to maintain overall health. If you want to reduce joint pain, keeping hydrated will lubricate your joints and help avoid muscle spasms. Being dehydrated will cause discomfort and complications in other areas of the body as well including your back and brain functions. If you suffer from constipation you're not alone since millions of Americans also suffer from this common problem but many don't know that drinking water may help. By drinking plenty of water you're helping to soften up your stool and stimulate healthy bowel movements.
Weight Loss
We know that water has zero calories but did you know that it can actually make you want to eat less? It is recommended that a half an hour before every meal you drink a glass of cold water so it can help you feel fuller and therefore you won't eat as much. The reason why it's best to drink cold water is because your body will produce more energy to make the water temperature warmer which will burn calories. Water is also a great replacement for the other drinks you usually have so by drinking water instead you will get to quench your thirst without consuming the unnecessary calories that juice, soda, etc. has. It also increases your metabolism which helps you burn more calories.
Did any of these benefits surprise you? Tell us in the comments below!