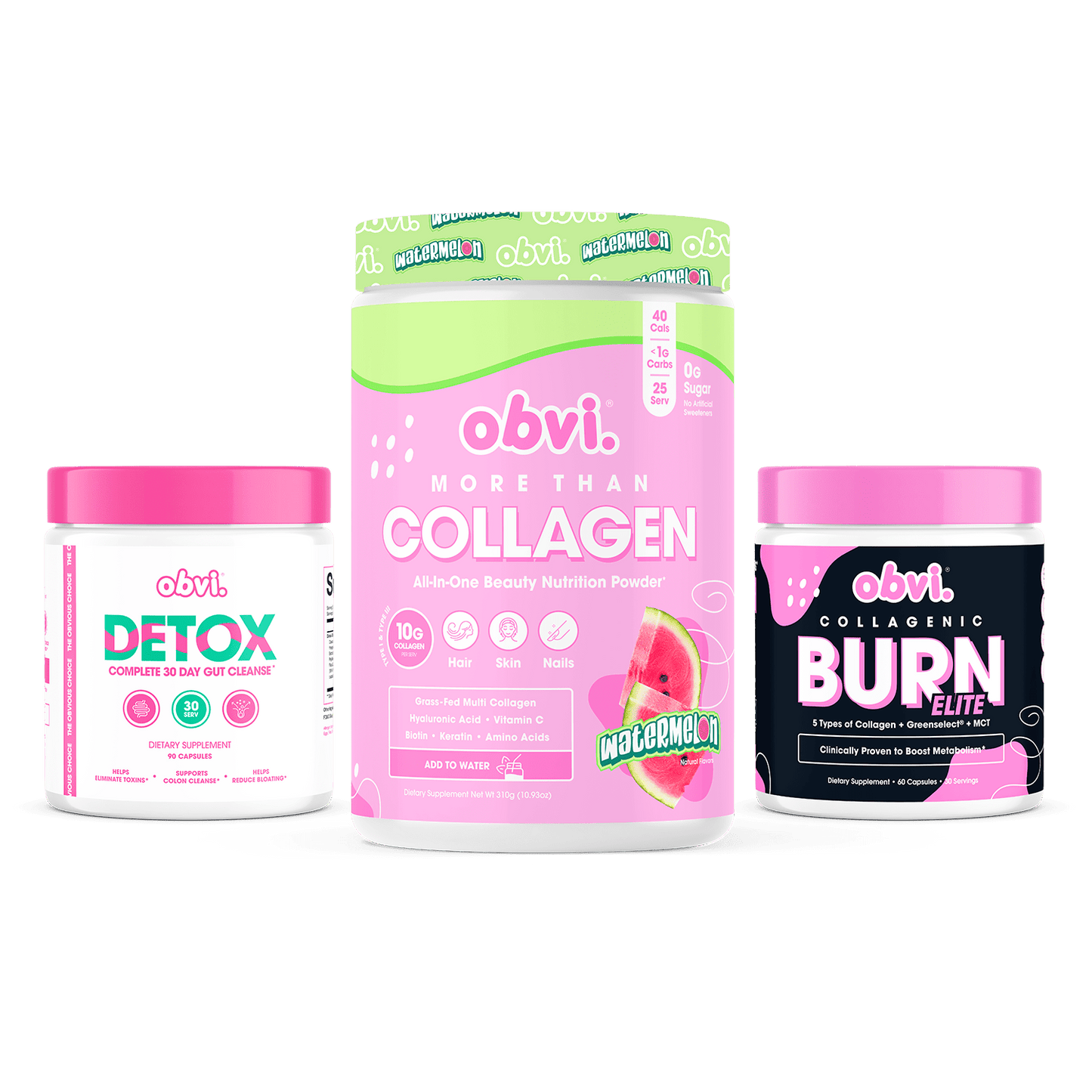 The main difference between burn and burn elite is the cutting-edge ingredient GreenSelect Phytosome, a scientifically proven compound derived from green tea. Studies show that oral consumption of 150 mg of Greenselect Phytosome® twice daily, combined with a reduced calorie diet resulted in an average of over 30 pounds weight difference in 90 days.
Burn elite contains the same level of caffeine as our burn capsules BUT the formula is stronger and a more premium product.

The fusion of GreenSelect Phytosome and collagen creates a synergistic effect, enhancing the overall effectiveness of the product.
Burn Elite is for individuals looking to take their weight loss efforts to the next level. If you are someone who is active daily, eating in a calorie deficit, then the Burn Elite will work well for you.

If you are someone with a less active lifestyle then the Burn is a great introduction product to kick off your weight loss journey.

While we don't recommend taking the product at the same exact time, you can fit both into your regime. On days you are active, take Burn Elite, on days you are a bit slower, take Burn.

If you have taken Burn for a while and have seen results plateau, Burn Elite is perfect to upgrade your routine.
If you didn't enjoy your experience with our products for any reason, send them back within 30 days for a refund.